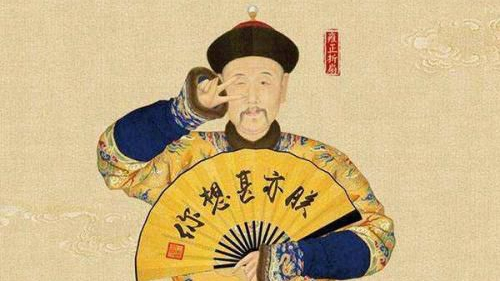 A series of "memorials to the throne" in the Qing Dynasty made countless netizens burst into laughter after @Shuzhishiyanshi posted them on China's Twitter-like Weibo late on July 8th. The post had gathered over 160,000 shares and over 90,000 likes within merely one day and has been keeping growing. By now, the number goes to over 210,000 shares and over 170,000 likes.
As described in Chinese history textbooks, emperors in the Qing Dynasty had to be really diligent to finish their work. They usually got up before dawn and went to bed in the late night, sparing most of the time on memorials, the ancient "working reports" from local governors. Many people may have wondered: What and how many things did they need to tackle?
Now, the newly released memorials may explain the heavy workload of emperor's daily work. However, they seemed not that contributive as many people imagined, but more like "spam emails." 
What were the memorials?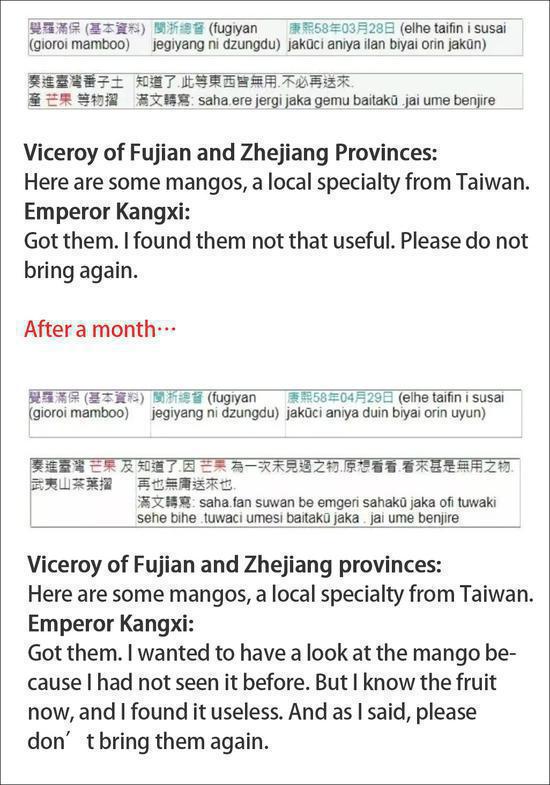 Screenshot on Weibo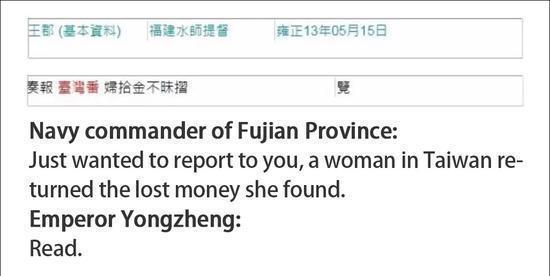 Screenshot on Weibo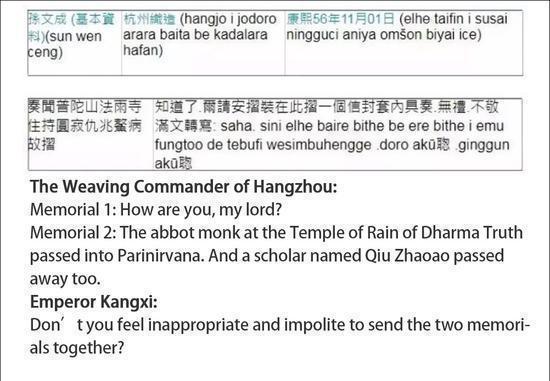 Screenshot on Weibo
A list of memorials the Weaving Commander of Hangzhou sent to Emperor Yongzheng. It appears not the emperor's fault to misunderstand the questions.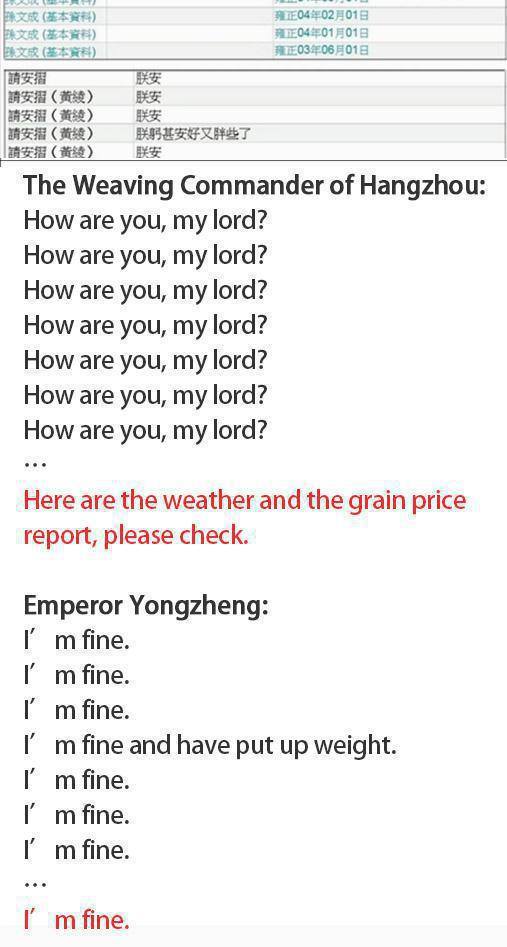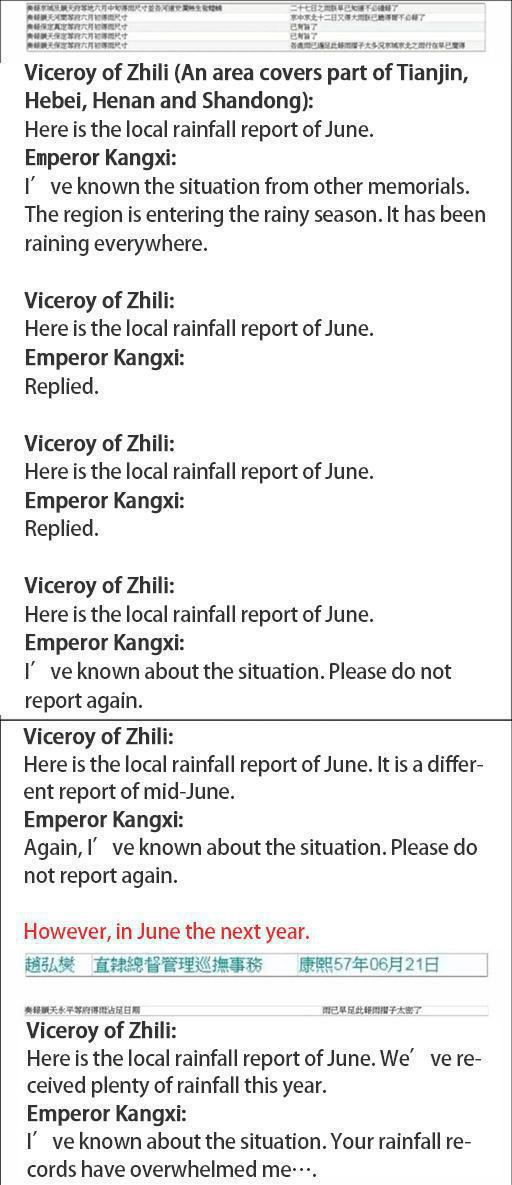 Screenshot on Weibo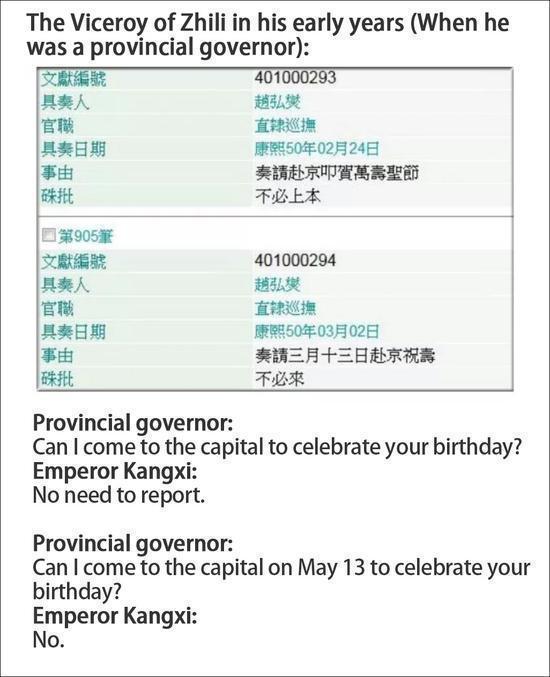 How do people feel?
Netizens crowded at comment area, sharing their sympathy to the emperors. Many said that no wonder the emperors needed to work until late night every day with such 'heavy' workload. And some others have totally attracted by the ancient emperors' charisma. 
@Qinaidetingnuanshigemaodunti: "As a leader, the emperor was good-tempered in every aspect for not being mad at his governors."
@Yezangbenren: "Don't you feel the 'rainfall guy' really like a fake fan specializing in flooding the screen?"
@Babayiyaohaohaoxuezuofan: "Astonished by how patient the emperors were."
China Taipei's National Palace Museum originally released the memorials on its database of Ch'ing Palace Memorials and Archives of the Grand Council. They were later translated to the modern language by netizens and integrated by @Shuzhishiyanshi who posted them on Weibo.
Overturned the rigor and serious impressions that bear in many people's mind, the memorials truly pulled the emperors out of the two-dimensional textbook and closer to their successors with a considerable number of fans in modern time.