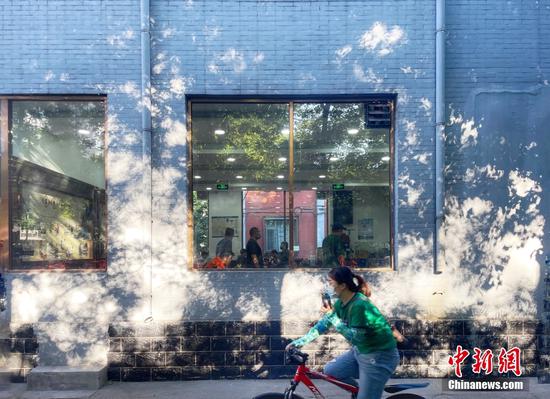 Photo shows a breakfast shop in Beijing which has restored dine-in service, June 6, 2022. (Photo/China News Service)
Special: Battle Against Novel Coronavirus
(ECNS) -- With the COVID-19 pandemic brought under control in the Chinese mainland, total confirmed cases have dropped to 906 as of Wednesday, according to the National Health Commission (NHC).
Among the 906 infected cases, 33 are in critical condition.
Seventeen imported, 53 locally transmitted/confirmed, and no asymptomatic cases were reported Wednesday.
The Chinese mainland has seven high-risk areas, all in Erenhot, a county-level city of the XilinGol League, Inner Mongolia Autonomous Region, and 26 medium-risk areas, among which 21 are in Shanghai, three in Beijing, one in Inner Mongolia and one in Hebei.
As of Wednesday, the Chinese mainland has reported 5,226 deaths and 218,403 patients have been discharged from hospital, said the NHC.