Special: 2022 Winter Olympics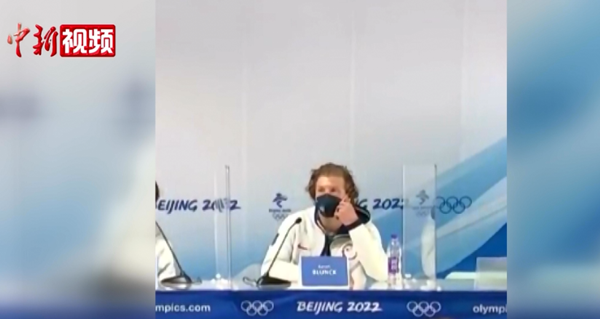 Aaron Blunck speaks at a press conference, Zhangjiakou, Hebei Province, February 13, 2022. (Screenshot from China News Service)
(ECNS) -- China has done a "stellar job" with COVID protocol, U.S. freestyle skiing athlete Aaron Blunck said at a press conference Sunday.
Blunck also criticized U.S. media for their irresponsible reports during the press meet.
"I didn't really know what to expect being State-side. You heard some pretty bad media and that is completely false," said Blunck.
"Everybody from staff to Covid testers to accommodation, it's probably honestly one of the better Olympics I've ever been to. So that's really cool," the athlete added.
Meanwhile, his teammate Alex Ferreira also complimented staff at the Winter Games including COVID-19 testers for being genuine and kind.
Born in 1996, Aaron Blunck is an American freestyle skier from Colorado. He once competed in the men's half pipe event at 2014 Winter Olympics in Sochi, Russia.