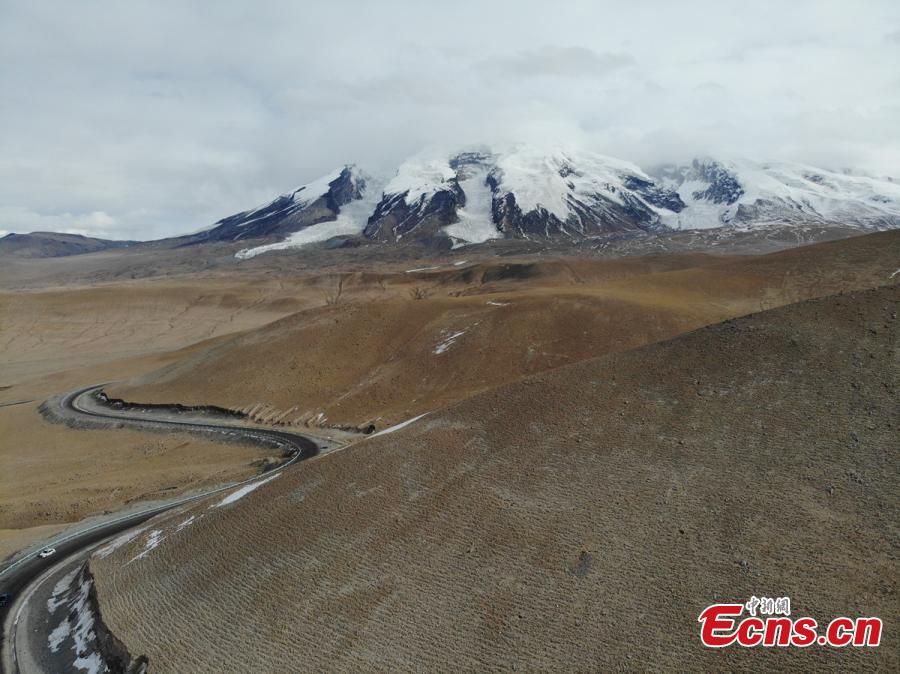 A winding road lies in the snow-capped Kunlun Mountains in Xinjiang Uyghur Autonomous Region. (Photo provided by Zhu Jingchao)
The road is one section of the Karakoram Highway co-built by China and Pakistan. It stretches from Kashgar of northwest China's Xinjiang Uyghur Autonomous Region to Thakot in north Pakistan, and is one part of China's National Highway 314, one of the most beautiful highways in China.
The Karakoram Highway connecting China and Pakistan saw spectacular winter scenery of the Kunlun Mountains in its Xinjiang section in early February.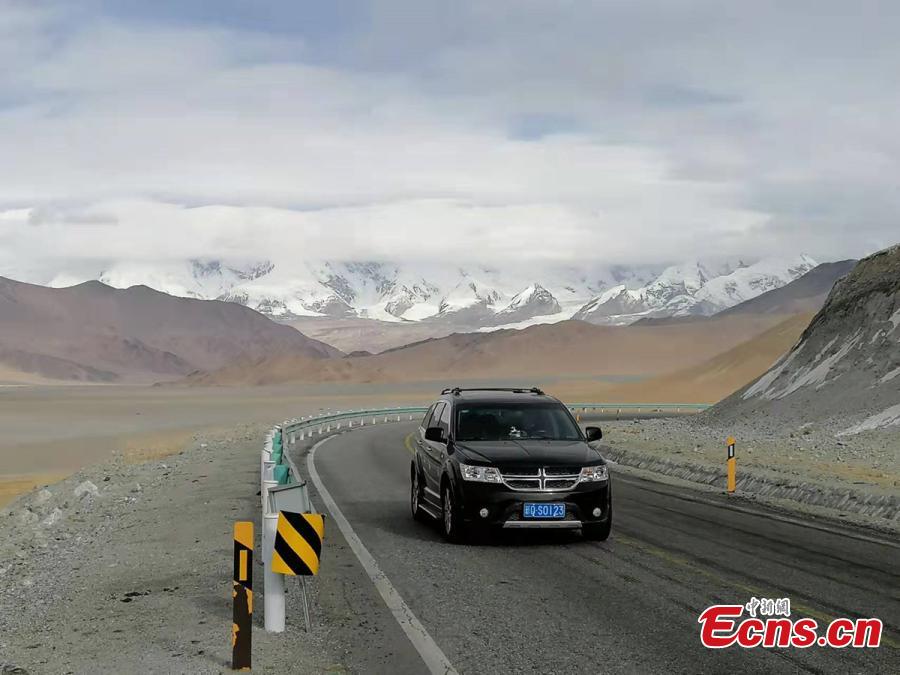 The frozen Baisha Lake besides Baisha Mountain alongside the Karakoram Highway in northwest China's Xinjiang Uyghur Autonomous Region. (Photo provided by Zhu Jingchao)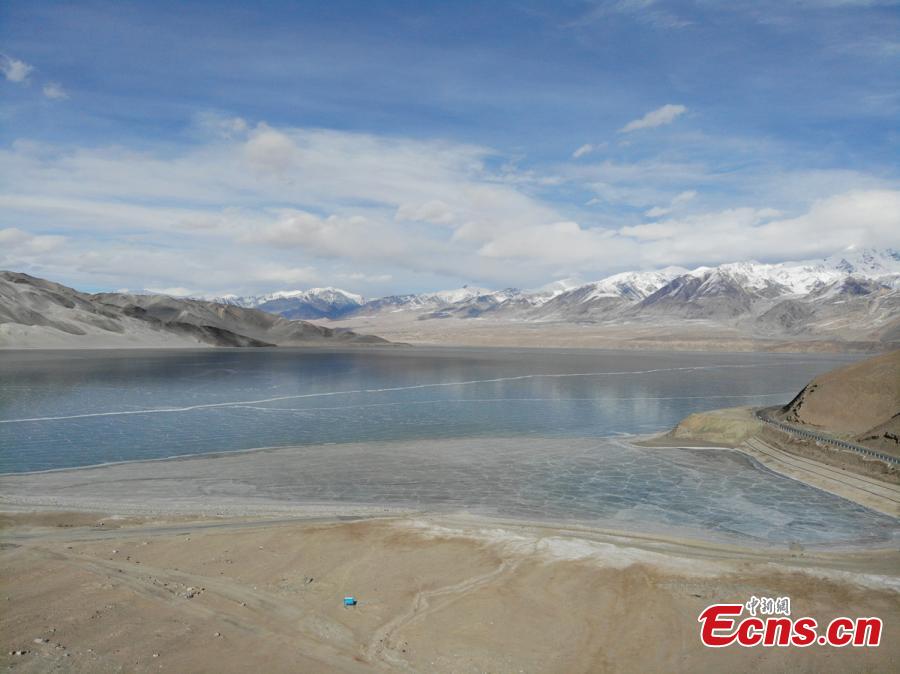 The frozen Baisha Lake besides Baisha Mountain alongside the Karakoram Highway in northwest China's Xinjiang Uyghur Autonomous Region. (Photo provided by Zhu Jingchao)