Special: 2022 Winter Olympics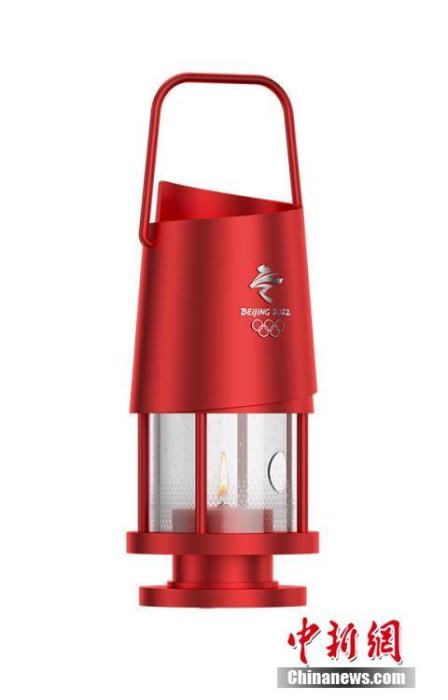 Photo shows the tinder lantern for the 2022 Winter Olympics. (Photo provided to China News Service by the Beijing Organising Committee for the 2022 Olympic and Paralympic Winter Games)
(ECNS) -- A red tinder lantern carrying the 2022 Winter Olympics flame that arrived in Beijing this October has drawn much attention for its delicate designs.
The tinder lantern was inspired by the ancient Changxin Palace Lantern.
"Changxin" means eternal faith in Chinese. The lantern seeks to express the human pursuit and yearning for light and hope.
Originating from the Western Han Dynasty (206 BC-25 AD), Changxin Palace Lantern is exquisite in shape and ingenious and environmentally friendly in design, which accords with the concept of a green Olympics.
The flying red ribbon design of the upper part of the tinder lantern symbolizes the passion of the winter event. It also expresses the ancient Chinese philosophy that heaven is round and the earth square, representing a combination of Chinese philosophical thought and the Olympic spirit.
The lantern structure adopts renewable aluminum alloy and its lampshade uses double-layer glass, ensuring the flame won't go out in low temperature, severe cold or strong wind.
Changxin Palace Lantern was unearthed in 1968 in the tomb built for Liu Sheng, the Zhongshan King, and his wife of the Western Han dynasty in Hebei, one of the competition areas of the event. Its name derives from Changxin Palace, the residence of Liu Sheng's grandmother. The lantern is now housed in Hebei Museum.