(ECNS) -- Construction of 22 projects along the China-Laos Railway economic belt commenced in Xishuangbanna Dai Autonomous Prefecture of southwest China's Yunnan Province on Sunday.
The projects, worth $1.9 billion, cover transportation, logistics, ecological protection and hydraulic engineering.
The China-Laos railway, which opened Friday, connects southwestern China with southern and southeastern Asia.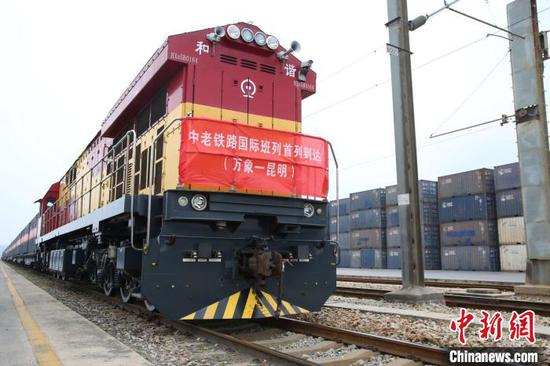 The first China-Laos freight train arrived in Kunming, capital of Yunnan Province. (Photo provided by Yunnan State Farms Group Co.,Ltd.)
The project will provide key opportunities for local development, according to Zheng Yi, secretary of the Party Committee in Xishuangbanna Dai Autonomous Prefecture.