(ECNS) -- A constellation of lychee-themed exhibits will be on display at Three Gorges Museum in Chongqing from Sept. 17 to Nov. 21.
The Lychee Cultural Exhibition, co-hosted by Chongqing China Three Gorges Museum and Guangdong Museum, will show the regional Chinese culture of Lingnan: Guangdong Province and Guangxi.
Lychee is an auspicious symbol of happiness and prosperity in China.
The exhibition will showcase the mysteries of the tropical fruit, its artistic images and cultural significance.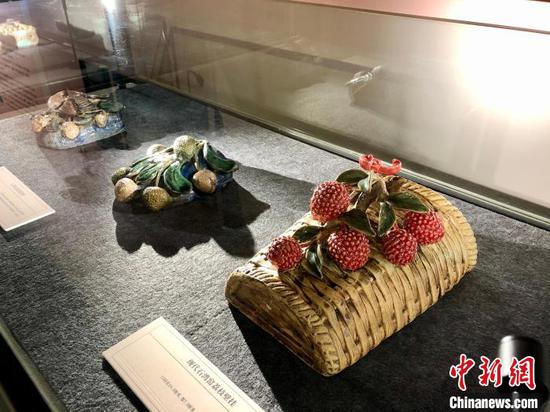 Artworks of lychee. (Photo: China News Service/Zhong Yi)
Intangible cultural heritage artworks and cultural relics related to lychee will also be displayed.