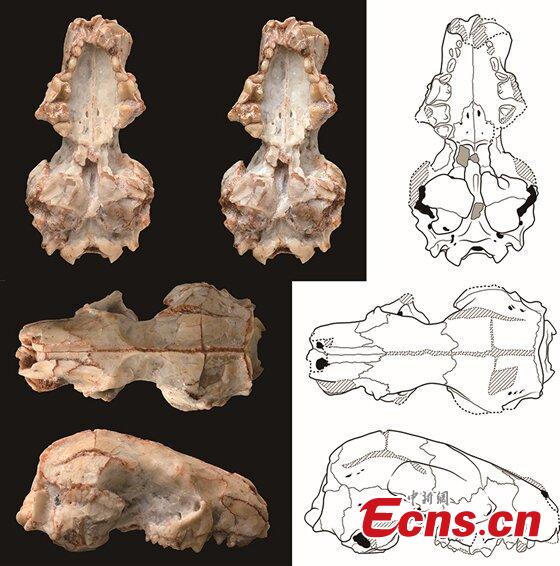 Photo released on September 14, 2021 shows the fossil of a short-faced hedgehog skull and its line drawing. (Photo provided by Institute of Vertebrate Paleontology and Paleoanthropology of the Chinese Academy of Sciences)
Chinese scientists have discovered three forms of short-faced hedgehogs fossils among fossil fauna of insectivores that dating back to the early and the middle Miocene (about 20 million years ago) in Central Inner Mongolia. Among three forms of fossils, Synexallerix junggarensis, whose skulls are well preserved, are more closely related to the brachyericine from North America.
The brachyericinae first appeared in the lakeshore area of Mongolia during the early Oligocene (about 30 million years ago), then gradually spread to northern China and the North Caspian Sea of Kazakhstan. It appeared in western North America in the early Miocene and went extinct in the late Miocene (about 9 million years ago).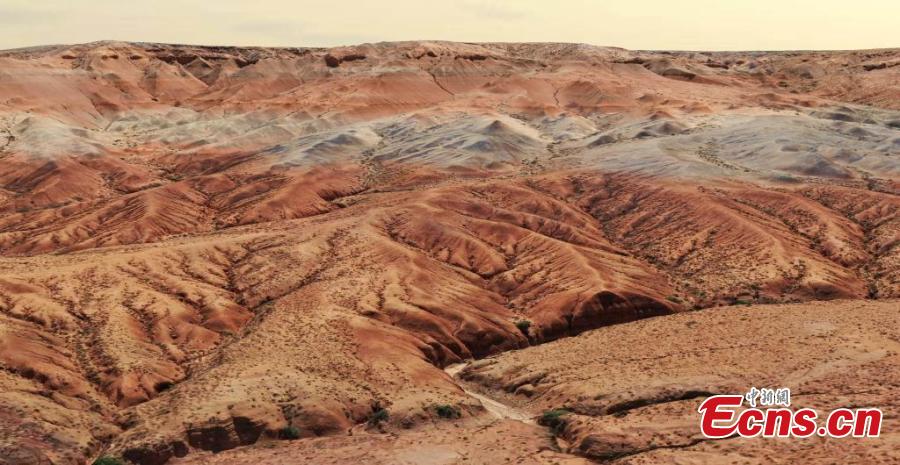 Photo released on September 14, 2021 shows the 3D reconstruction map of the Aoerban site where Synexallerix junggarensis was unearthed. (Photo provided by Institute of Vertebrate Paleontology and Paleoanthropology of the Chinese Academy of Sciences)