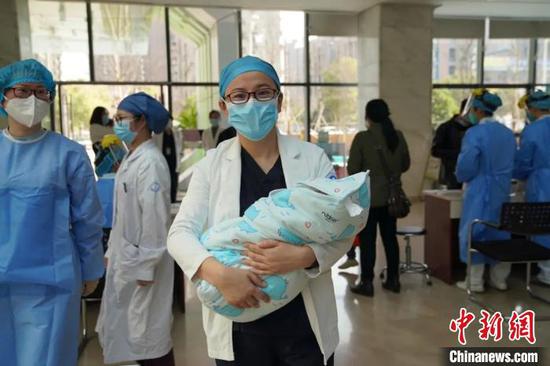 17-day-old Xiao Tangyuan is discharged from hospital after diagnozed free of coronavirus infection, Feb. 24, 2020. (Photo/China News Service)
Special: Battle Against Novel Coronavirus
(ECNS) -- Xiao Tangyuan, born 17 days ago, was discharged from hospital on Monday after diagnozed free of coronavirus infection.
His nickname, Xiao Tangyuan, means "sweet little dumpling".
The baby was born at Zhejiang University's School of Medicine on Feb. 8, his mother suffering from severe COVID-19. He was transferred to Children's Hospital soon after.
His parents, who remain in quarantine after release from hospital, witnessed their baby's transferral via live streaming.
The boy will be sent on to Haning Central Hospital and reunite with his parents shortly.
His is named "Chen Youyi", with "youyi" meaning China will be blessed.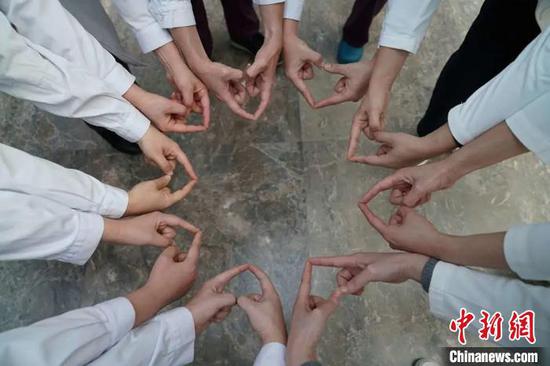 Medical staff bless Xiao Tangyuan by making a circle with heart-shaped gestures. (Photo/China News Service)