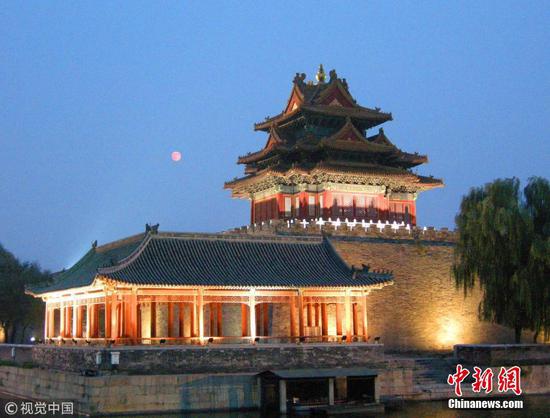 Corner Tower of the Palace Museum. (File photo/China News Service)
(ECNS) -- Corner Tower Restaurant, located outside Shenwu Gate of the Palace Museum, plans to serve a New Year's Eve dinner at 6,688 yuan per table ($996), triggering heated online discussion.
It charges 10 people per table and an additional 680 yuan ($99) for each additional guest.
Some netizens accused the Palace Museum of over-commercialization, while others said it is a fair price, considering the location, time and culturally added value.
The restaurant said it would allow only a limited number of reservations to ensure quality service. Reservations are currently fully booked from January 19 to February 8.
The 2020 Chinese Lunar New Year falls on Jan. 25 this year.
In March 2019, the restaurant planned to serve hotpot, which it removed from its menu a flood of criticizm.