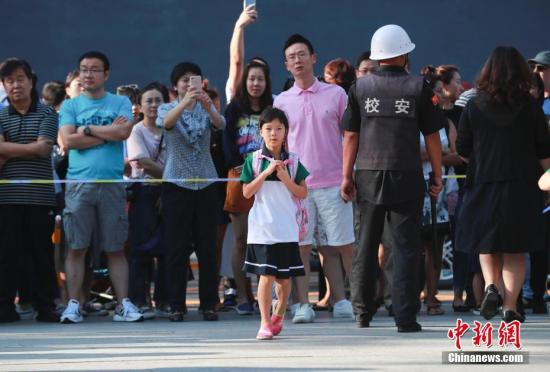 A new semester begins in Beijing, Sept. 1, 2019. (Photo/China News Service)
Special: 70th birthday of PRChina
(ECNS) -- Beijing's educational authority has released a new regulation to improve safety around middle and primary schools across the capital.
The regulation, which has won approval from the city government, makes clear an overall working mechanism that consists of detailed requirements on leadership, management, awareness, and emergency response.
Among the new measures, a school is required to set up a department staffed with full-time guards, with the area within 200 meters around the school declared a safety-zone for students, where more rigorous safety checks will be implemented. Cars shall not be parked 100 meters in front of a school gate or 50 meters on either side.
According to the new policy, safety education for students will be incorporated into the school curriculum. Meanwhile, drills will be held regularly to improve emergency response and coordination among different departments.