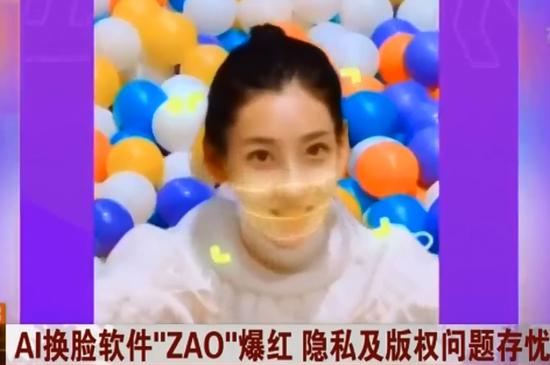 ZAO app allows users to swap their faces with film or TV characters. (Photo/Video screenshot)
(ECNS) - The Ministry of Industry and Information Technology has met with the developer of the ZAO app, which allows users to convincingly swap their faces with film or TV characters, after privacy concerns and other questions were raised regarding the power of fake photos and videos.
The ministry's department of network security said it demanded the Beijing-based Momo Technology to abide by laws regarding the collection of personal information and standardization of ZAO's terms of agreement.
It also stressed the need for adequate safety assessment of new technologies alongside businesses and effective measures to prevent potential risks arising from telecommunications fraud.
Meanwhile, authorities will demand enterprises in the sector to earnestly fulfill their legal responsibilities and ensure the protection of user data.
ZAO became an online sensation after its debut on Friday night, but many are worried their personal information could be disclosed and used by criminals amid the trend of facial recognition payment options.