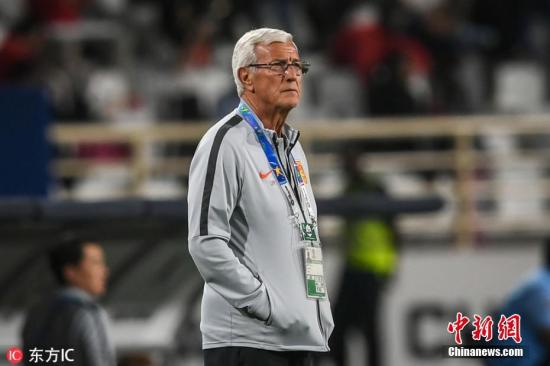 Marcello Lippi. (File photo/IC)
(ECNS) - Marcello Lippi, the legendary 70-year-old Italian football coach, is expected to resume his position as head of China's national team, just months after he left China in disappointment, according to Italian daily newspaper Sports Gazette.
The speculation followed Fabio Cannavaro's announcement on social media Sunday night that he decided to quit the coaching spot of China's national soccer team.
"Due to the respect to China, I feel it is necessary to announce that I decided to quit the coaching spot of Team China," he wrote on Weibo.
The current Guangzhou Evergrande coach took over Team China and led them to the China Cup last month.
Cannavaro said it's difficult for him to find time for his family while he shoulders double roles with the Evergrande and national teams. Cannavaro told the club of his intentions a month ago, saying he wanted to focus all his attention on the club side and lead the team to good performances in all competitions.
The Chinese Football Association named Lippi coach of its national team in 2016 after China suffered a four-game losing streak in the last stage of the Asian Zone qualifying campaign.
Although China eventually failed to qualify for the 2018 World Cup finals in Russia, Lippi impressed fans with his team's improvement, especially its fighting spirit.
When his contract ended after the AFC Asian Cup tour in January, he left China, saying he was disappointed that his team conceded all three goals in its match against Iran due to defensive errors.
The former World Cup winner is said to have changed his mind thanks to an enticing proposal from the Chinese Football Association, which aims to qualify for the 2022 FIFA World Cup Qatar and the 2023 AFC Asian Cup with Lippi's help.