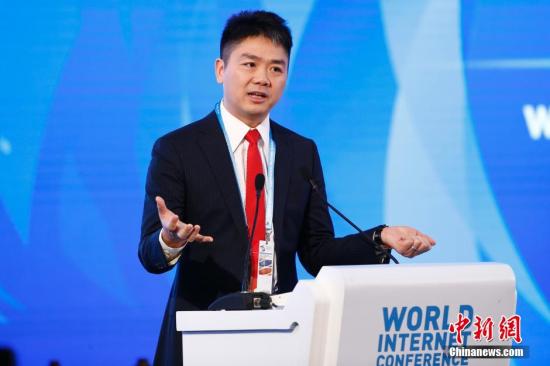 JD.com CEO Liu Qiangdong. (File photo/China News Service)
(ECNS) -- JD.com, one of China's largest e-commerce sites, has called reports that say it is laying off 12,000 employees "completely untrue."
Reports by some media outlets and bloggers on social media platforms exaggerated the normal shuffle of human resources at JD.com when they characterized it as a massive layoff, said the company.
The e-commerce platform responded that it would recruit 15,000 more staff this year with the first batch of 1,300 new graduates set to join the company soon.
It announced on Tuesday that it has started implementing a rotation plan for senior executives to promote the all-round development of management personnel.
Back in February, JD.com disclosed it would lay off 10 percent of its senior executives this year as it seeks a more diversified business development strategy. In one month, the company announced that chief technology officer Zhang Chen, chief legal affairs officer Long Yu and chief public affairs officer Lan Ye were departing.