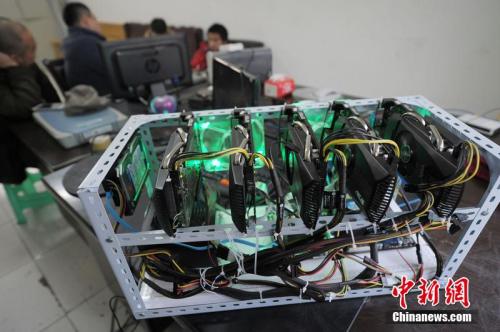 A Bitcoin mining machine. (File photo/China News Service)
(ECNS) -- China's top economic planner plans to list cryptocurrency mining as a sector to be eliminated in its latest Catalogue for Guiding Industry Restructuring.
The National Development and Reform Commission has updated the catalogue to improve the system for managing entry into industries and accelerate restructuring of industries, such as those with excess production capacity.
The draft version, released on Monday for soliciting public opinions, said restriction will also be imposed on fields of tobacco products, villa development, golf courses and racecourse projects.
Miners use high-powered machines to generate the massive computing power to produce cryptocurrencies. China has toughened up regulation over bitcoin and other digital cryptocurrency to rein in financial risks, with exchanges closed and trading halted.