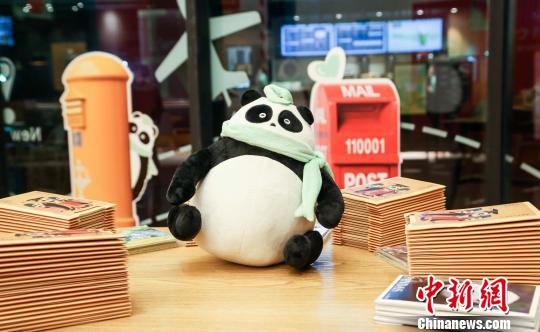 Panda-themed cultural products were exhibited in Chengdu, Sichuan Province, Oct. 9, 2017. (File photo/China News Service)
Special: NPC, CPPCC Sessions 2019
(ECNS) -- A panda expert has called for creative ideas to promote public awareness about the continuing need to protect the unique bear in the era of social media.
Hou Rong, director of the Chengdu Research Base of Giant Panda Breeding, and also a deputy of the National People's Congress in Beijing for the ongoing annual session, has been in panda research for more than 20 years.
She has worked with her team to overcome many technical challenges, including panda birthing and nutrition, earning her the nickname "panda mum."
Although in 2016 the giant panda was downgraded from "endangered" to "vulnerable" on the World Wildlife Fund's global list of endangered species, one key challenge in their protection remained – the degree to which human activities were encroaching on the isolated habitats of the animals, she said.
The country has 1,864 wild giant pandas and their habitat reached 2.58 million hectares, according to a recent national study.
The giant panda has become a cultural symbol of China, and new public communication methods are needed to turn people's love of the animal into action to protect it, Hou said, calling for further efforts to create high-quality cultural products themed on the giant panda.
The center has increased its online presence in recent years, opening an account on popular short-video app Douyin, for example, which attracted more than a million followers in 20 days.