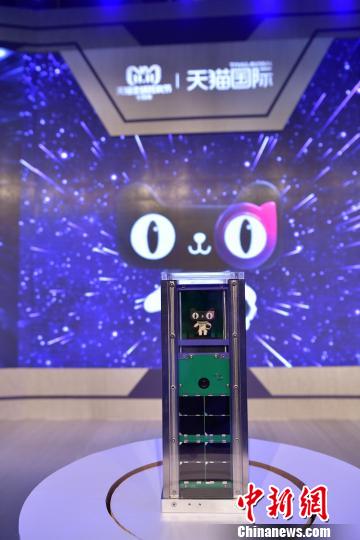 Alibaba's Tmall plans to launch a satellite into space ahead of November 11. (Photo provided to China News Service)
(ECNS) - Chinese e-commerce giant Alibaba Group on Monday announced a plan to launch a satellite into space ahead of its November 11 sales event for Singles' Day.
The satellite, named after Alibaba's Tmall brand-to-consumer retail site, will complete an orbit of Earth every 90 minutes, carrying a Tmall mascot and, more importantly, voices that it plans to collect from global consumers.
Tmall president Jing Jie said the e-marketplace was marking the 10th anniversary of the 24-hour shopping extravaganza as well as the 10th anniversary of the first Chinese astronaut to walk in space.
According to Tmall, users of the Taobao.com app will be able to listen to voices broadcast from the communication satellite through an applet when it passes over the user's location.
They will be selective about the messages they allow onboard, favoring those with sweet, positive sentiments sent to users themselves or their loved ones, Tmall said.