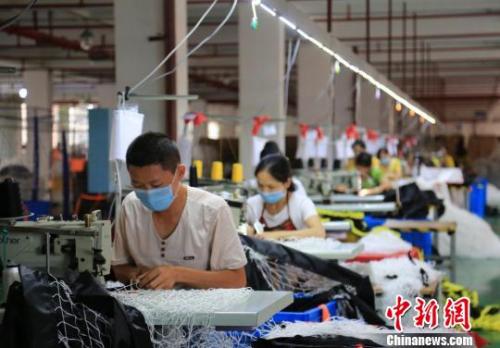 Employees work at a manufacturing plant. (Photo/China News Service)
(ECNS) - Private investors have risen to become the main players in China's investment environment, said Han Zhifeng, deputy director of investment at National Development and Reform Commission.
China's private investment has maintained strong momentum for many years, up 8.8 percent most recently, higher than overall growth in investment, said Han.
By the end of 2017, China had a record 27.26 million private enterprises, with 237 among the top 500 Chinese companies in a latest ranking, an increase of 11 from last year.
The success is due to the rapid growth in China's market economy, allowing enterprises to make their own decisions with less governmental intervention as they move into more fields except those involving national security, said Han.
Areas almost entirely operated by state-owned enterprises in the past such as the power grid and railways have also received private capital. Private enterprises also enjoy more diversified financing possibilities, ranging from bank SME loans to private banks and venture capital funds.
But Han added that private investment in China faces difficulties that restrict sustained development and efficiency.
Small and medium-sized private enterprises often lack capital and talent in exploring new industries and technologies, he said, adding that private firms face difficulties in securing loans from financial institutions and their investment enthusiasm is further dampened by low efficiency in governmental project approvals in some regions.