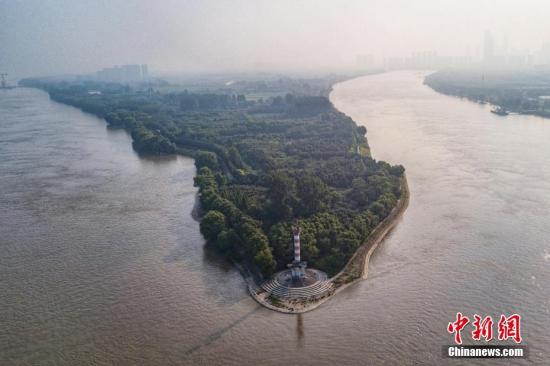 An aerial view shows part of the Yangtze River. (File photo/China News Service)
Special: Yangtze River Economy
(ECNS) - To protect the environment of the Yangtze River, authorities have established 29,117 hydrological stations in the river's basin and about 4,500 water quality monitoring sites, according to the Yangtze River Water Conservancy Commission.
The commission said parameters under watch include water quantity, quality, sediment and ecology. However, the current monitoring system is in a state of separate governance, decentralized development and duplication of work.
It is urgent to accelerate improvement of the monitoring system for the basin in order to effectively protect the longest Chinese river, it was added.
A practical approach is to integrate the existing hydrological station network and make use of its rich data and resources, the commission said.
The commission's hydrology bureau has launched monitoring in the basin's key sections, obtaining more than 400,000 pieces of data in 2017. Meanwhile, various agencies kicked off cooperation mechanisms, including a landmark project jointly established by the commission and Shanghai authorities last year.
Protecting the environmental resources along the Yangtze River basin is crucial for fulfilling the national strategy of Yangtze River economic belt development, according to experts.