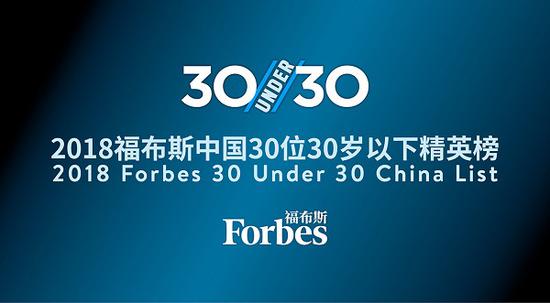 Forbes launches its 30 Under 30 China List on Aug. 2, 2018. (Photo from the internet)
(ECNS) -- Forbes launched its 30 Under 30 China List on Thursday, highlighting 600 of the most talented young industry leaders and innovators in the world's second largest economy, with most from first-tier cities and the youngest only 18 years old.
For the first time, the list covers 30 high-achievers under the age of 30 in 20 different fields, including top entrepreneurs, managers, and celebrities in showbiz, sports, technology, and culture.
Forbes China said competition is becoming fiercer in science and technology fields and some young entrepreneurs have become industry leaders as technologies are rapidly applied in increasingly extensive fields.
Most on the list are from Beijing, Shanghai, and Shenzhen, three first-tier cities in China, followed by Hangzhou and Guangzhou. Some are from inland cities including Chengdu and Xi'an.
China's artificial intelligence start-ups have become the new darling of global investors. Making the list are Xu Bing and Xu Chiheng, both co-founders of SenseTime, an artificial intelligence start-up that specializes in deep learning platforms.
Hu Ranran, a film director, is the youngest on the list at 18.
Forbes China invited 69 well-known entrepreneurs, venture capitalists, artists, business school deans, professors, and industry experts to serve as judges, who examined candidates from three dimensions—influence, performance and innovation.
Russell Flannery, the senior editor of Forbes China, said China is in a golden age of entrepreneurship, with the country's young people capable of embracing technology and capital for innovation more than their predecessors.