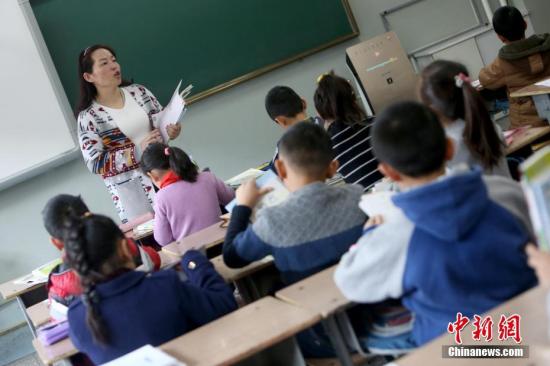 Pupils attend a class. (File photo/China News Service)
(ECNS) -- A leading child psychiatrist has urged schools to pay attention to the psychological effects on children of installing intelligent, video-based education systems.
At a press conference of the National Health Commission, Cao Qingjiu, director of the Children's Ward at Peking University Sixth Hospital, said teens develop a strong self-consciousness when they reach puberty and demand respect, trust, and privacy from others.
Some schools in China have trialled smart surveillance systems that monitor behavior in classrooms, such as whether a student is struggling with poor attention or focus.
Cao, who specializes in child mental health, attention deficit hyperactivity disorder (ADHD), and emotional disorders, said an intelligent system may help monitor the attention level of students and pinpoint those who are frequently distracted, so teachers and parents can take measures.
It's normal for teenagers to lose concentration occasionally and there's no need to worry about that, said Cao, adding that the system may lead to psychological reactions and be annoying to some students.