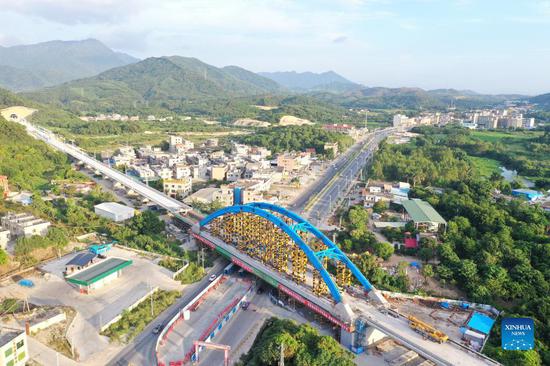 Aerial photo shows the construction site of Beizitou grand bridge in Huizhou, South China's Guangdong province, on Oct 11, 2021. (Photo/Xinhua)
China's top economic regulator said on Wednesday it had approved seven fixed-asset investment projects worth a combined 75.2 billion yuan ($12 billion) in September.
Meng Wei, a spokesperson for the National Development and Reform Commission, disclosed the figures at a news conference in Beijing.
According to Meng, the NDRC approved 480.4 billion yuan of investments in 66 fixed-asset projects in the first three quarters, covering areas including transportation, energy and information.