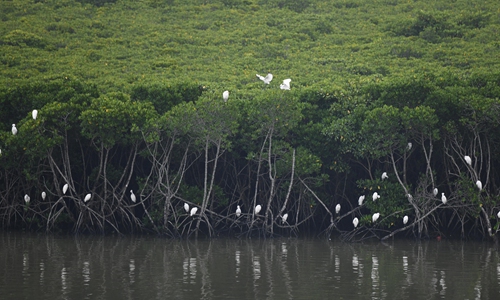 Egrets rest in mangrove forest in Dongzhaigang National Nature Reserve in south China's Hainan Province, Oct. 17, 2019. (Xinhua/Yang Guanyu)
Accounting for 15 percent of China's land territory, the 2,750 natural reserves are home to hundreds of kinds of rare and endangered animals and plants.
China owned 2,750 natural reserves across the country at the end of September 2019, data from the National Forestry and Grassland Administration (NFGA) showed.
China's natural reserves cover a total area of 1.47 million square kilometers, accounting for 15 percent of the country's land territory, according to a statement on the administration's website.