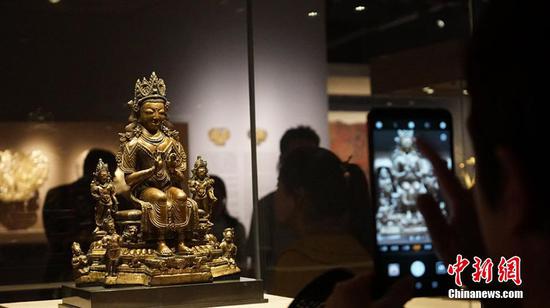 a9023728985e4f7d82c16f735fbdbef6
An exhibition on the Tibetan Tubo Kingdom (about 618-842) opened in the city of Dunhuang, Northwest China's Gansu province Tuesday.
Over 120 cultural relics from nearly 30 museums and cultural institutions from China and abroad are on display, including silk products, gold and silverware and Buddha statues.
The exhibition presents how the Tubo people absorbed the culture of its neighboring cultures between the 7th and 9th century, and is important for research on the ancient Silk Road, Tubo kingdom and central Asia, according to Dunhuang Academy.
The exhibition will last until October 22.