Special: Conference on Dialogue of Asian Civilizations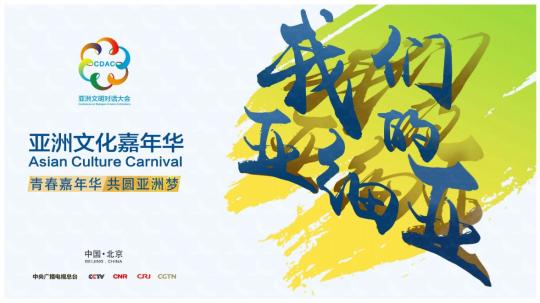 (Photo/CGTN)
The Asian Cultural Carnival, a celebratory activity for the upcoming Conference on Dialogue of Asian Civilizations, released its theme song "Our Asia" on Wednesday.
The conference, scheduled to open on May 15 in Beijing, seeks to foster exchanges and mutual learning among Asian civilizations and to build a community of a shared future.
Bands from several Asian countries collaborated on the theme song, "Our Asia," working together to bring the music of Asia to the world.
The carnival is sponsored by China Media Group (CMG), and will feature dancing and singing routines as well as performances by young artists from Asian countries and regions.
The conference was proposed by Chinese President Xi Jinping at the 2015 Boao Forum. State leaders from Asia and other regions as well as representatives of international organizations will gather in Beijing for the event.
An opening ceremony and six parallel forums will be held, as well as a number of other celebrations such as the Asian civilization week and Asian food festival.