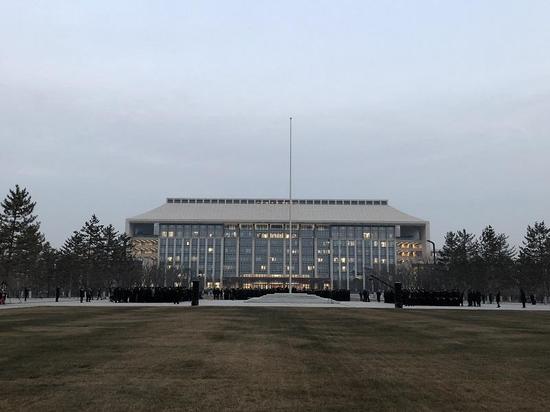 The new building of the Beijing Administrative offices in Tongzhou District. (Photo/CCTV)
Four key municipal organs of Beijing moved their offices into Tongzhou District, the city's subsidiary center, on Friday.
The four organs are the Beijing Municipal Committee of the Communist Party of China, the Standing Committee of the Beijing Municipal People's Congress, Beijing Municipal People's Government, and the Beijing Municipal Committee of the Chinese People's Political Consultative Conference.
Beijing is shifting some of its administrative functions out of the city center into Tongzhou to help address problems including traffic congestion and air pollution. The move is also part of the Beijing-Tianjin-Hebei integrated development plan.