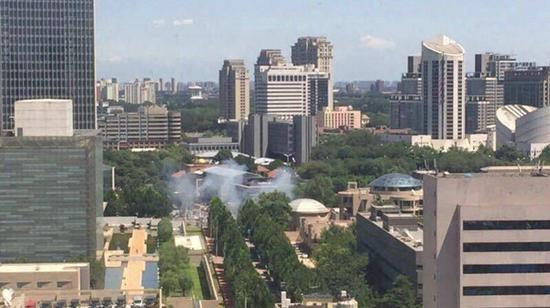 Photo/CGTN
An explosion was reported near the U.S. Embassy in Beijing on Thursday, CGTN reported.
Images posted online showed smoke in the air outside the building and security personnel rushing in the background.
Beijing police said that a 26-year-old man ignited suspected firecracker-like explosive device near the embassy. The man surnamed Jiang was slightly injured and sent to hospital.