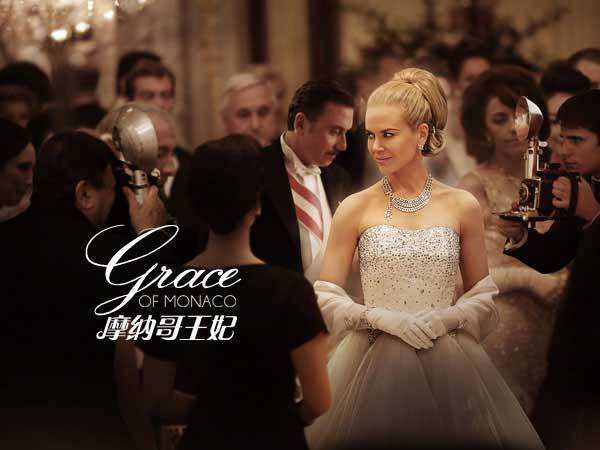 《摩纳哥王妃》电影精讲
《摩纳哥王妃》讲述了好莱坞明星格蕾丝·凯利的传奇励志故事,她不仅从一名演员奋斗成为奥斯卡影后,还成为了摩纳哥大公雷尼埃三世的王妃.结婚六年后,当年的奥斯卡女明星,彼时已经是两个孩子的母亲,但格蕾丝对自己的新角色——摩纳哥王妃并不能完全驾驭,甚至生活中处处碰壁.苦闷之时,她的伯乐希区柯克向她发出新片邀请,弹丸之地的摩纳哥也与法国产生外交危机,面临着被征税甚至被兼并的威胁.作为一个婚后生活苦闷的女人,格蕾丝面临着重返昔日明星路还是在复杂的政治中不断平衡、成为一个彻彻底底的皇室王妃的选择.
精彩词句学起来:
Cubby Broccoli just made a spy movie with some Scottish fellow he's raving about.
艾伯特·布罗克里刚跟一个他极力称赞的苏格兰人做了一个间谍片.
People don't just speak their minds.
人们不直白地说出自己的想法.
Yes, I told Wasserman I'd leave Universal if there was any monkey business.
是的,我对沃瑟曼说,如果他敢胡来的话我就离开环球影片公司.
Then maybe it's time you brought her into line.
那也许现在是该让她懂点规矩了.
Whatever we have up our sleeve, we'd better pull it out fast.
不管我们有什么锦囊妙计,我们最好快点使出来.
精彩对白欣赏:
1. But I'm an artist, who can't expect to be adored and left alone, who can't hide, who can't give up.
2. Have you thought that this might not be about a movie? Have you? Have you thought that de Gaulle is looking for any excuse to take Monaco? Even if it means turning you against me? Have you? No! Because you don't listen and you don't think. Everybody tip-toes around you while you blow this way and that with indecision, too afraid to say how you really feel and too paralyzed with the fear you might just be in over your head.
3. Maybe I'm naive but...I believe in fairy tales. I do. I believe that they can exist if we really want them to, if we are prepared to work hard enough. I believe that the...that the world will not always be full of hatred and conflict if...if we're willing to sacrifice enough. And that is what...That is what Monaco means to me. And in a way that is why... That is why I am Monaco.