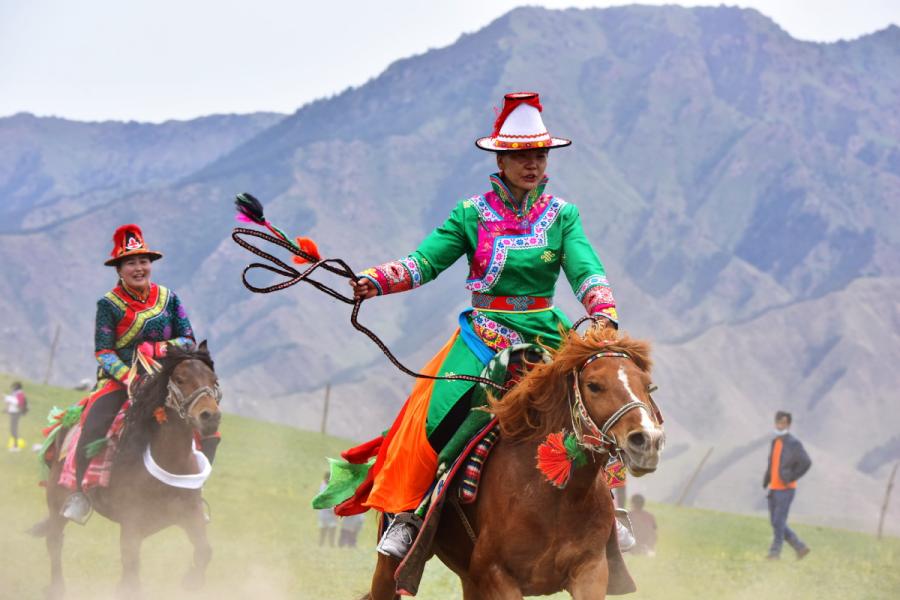 Tradition abounds in the horse races of Sunan county, Gansu province. (Photo by Wu Xuefeng/ for chinadaily.com.cn)

More than 60 horses and riders from villages in the town of Kangle and neighboring communities in Sunan Yugur autonomous county of Zhangye, Gansu province, raced on Sunday in Yumuzhuang village, attracting tourists from Zhangye, Jiuquan and other nearby counties. The traditional horse races integrate sports competition, cultural displays and tourism.

The horse racing festival not only reflects unique passion, courage and yearning for a better life of the ethnic Yugu people - who constitute the majority in Sunan - but also embodies the characteristics of unity, harmony, blessing the grassland and creating a better home.

Riders and horses give it their all. (Photo by Wu Xuefeng/ for chinadaily.com.cn)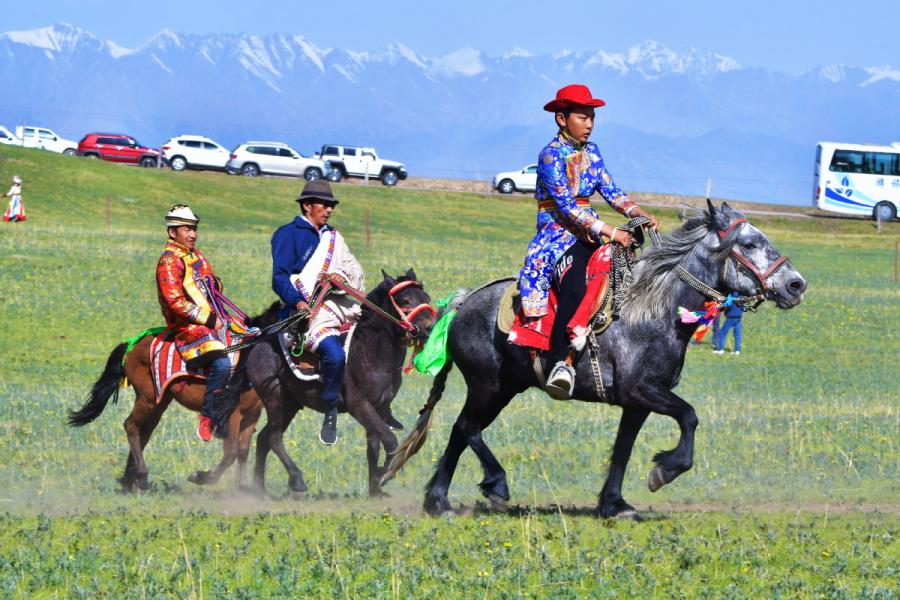 Costumed riders provide local color. (Photo by Wu Xuefeng/ for chinadaily.com.cn)