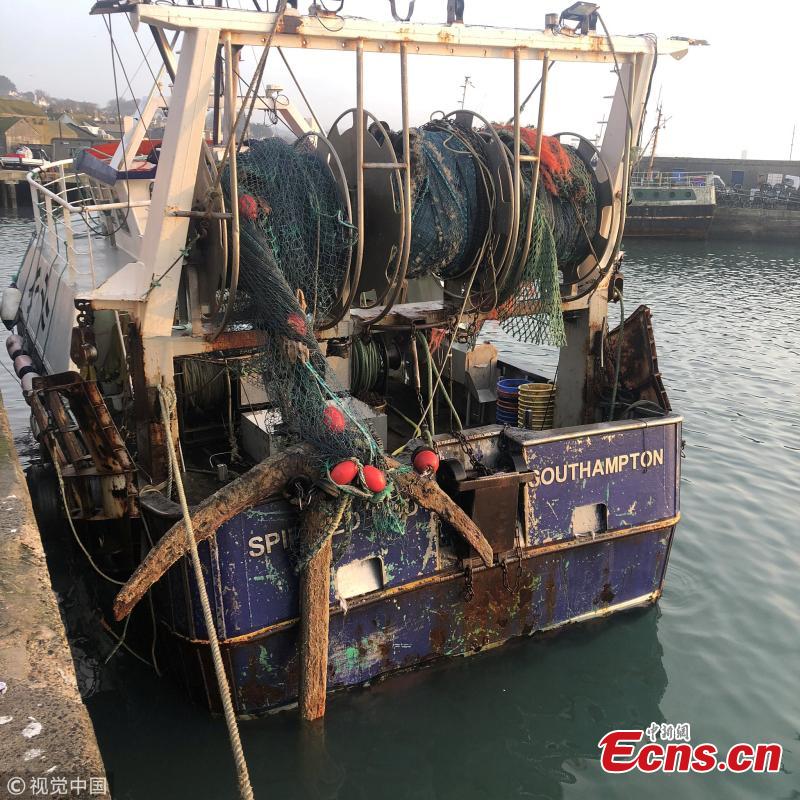 Photo taken on March 4, 2019 shows the anchor brought up in a trawler's fishing nets off the coast of the U.K. is reportedly from a 17th-century shipwreck. The anchor is believed to be from the Merchant Royal, which has been described as one of Britain's richest wrecks, carrying cargo worth around $10.5 million. (Photo/VCG)
The Merchant Royal, a vessel lost at sea during rough winds off Land's End in Cornwall, had been carrying over ?1.1 billion ($1.5 bn) in treasure in today's money.
On board at the time of its sinking was a trove 100,000 lbs of gold, 400 bars of Mexican silver and almost 500,000 'pieces of eight', or Spanish dollars.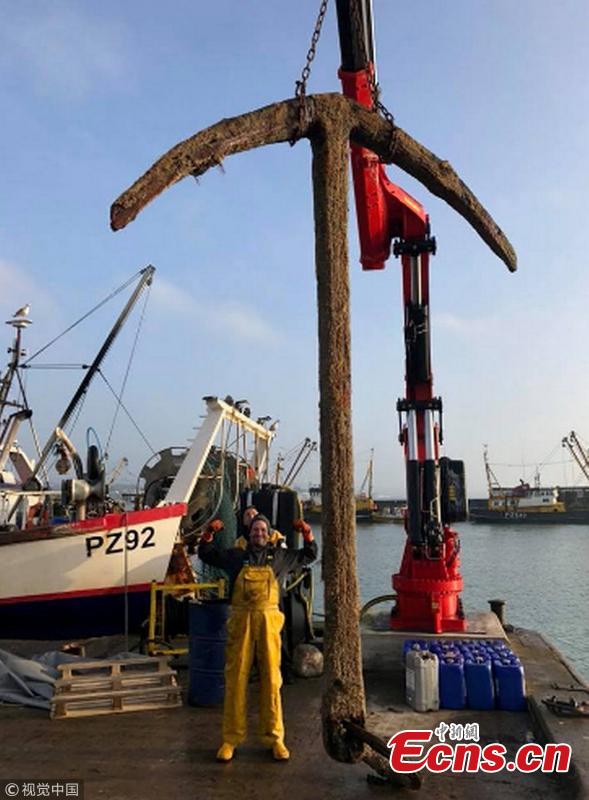 The fishing crew who netted the anchor from what might be the world's most valuable shipwreck display their find. (Photo/VCG)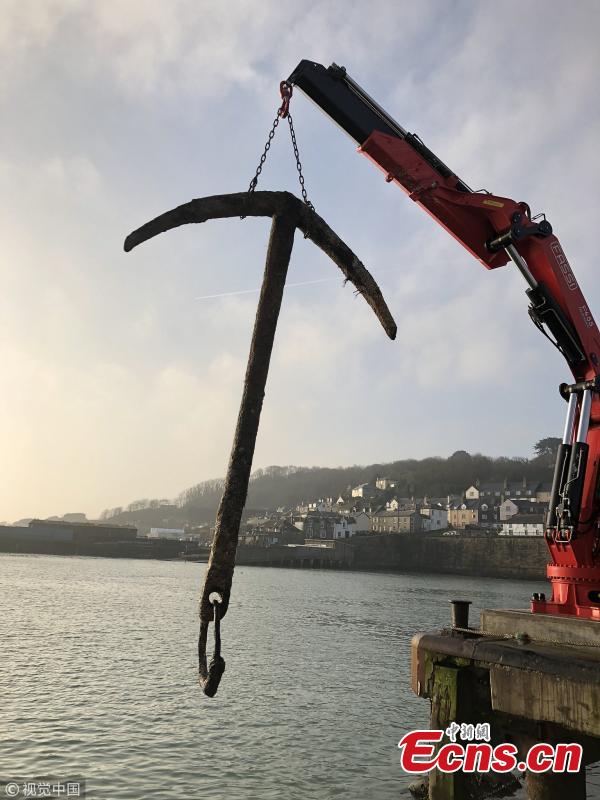 An anchor brought up in a trawler's fishing nets off the coast of the U.K. is reportedly from a 17th-century shipwreck. The anchor is believed to be from the Merchant Royal, which has been described as one of Britain's richest wrecks, carrying cargo worth around $10.5 million.(Photo/VCG)