(ECNS) -- Chinese giant panda Hua Ni at South Korea's Everland amusement park gave birth to female twin cubs on Friday, according to the China Conservation and Research Center for Giant Panda (CCRCGP).
The elder cub weighed 180 grams and the younger 140 grams. They are the first pair of twins born in South Korea this year, as well as the first pair born overseas.
Both Hua Ni and her babies are in good health condition. Experts in China and South Korea will work closely to make sure their healthy growth, said the CCRCGP.
Hua Ni, together with Yuan Xin, another female giant panda, arrived in South Korea in 2016 on a 15-year lease for a research program.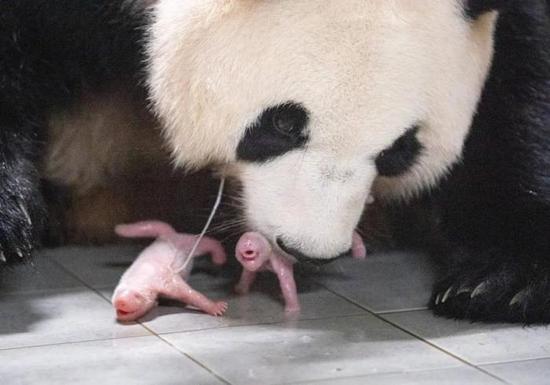 Chinese giant panda Hua Ni at South Korea's Everland amusement park gives birth to female twin cubs, July 7, 2023. (Photo provided to China News Service)