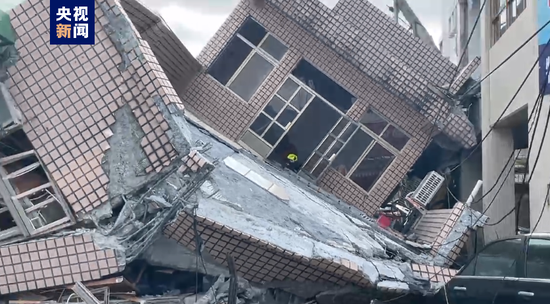 A 6.9-magnitude earthquake hits eastern Taiwan's Hualien County at 2:44 p.m. Sept 18, 2022, Beijing Time. (Photo/CCTV)
(ECNS) -- The 6.9-magnitude earthquake that hit Taiwan's Hualien County has killed one person and injured 142 others as of 11 p.m. Sunday, according to reports from Taiwan media.
Among the injured, there are 76 in Hualien County and 55 in Taitung County. The rest are in Kaohsiung City, New Taipei City, Taoyuan City, Pingtung County, and Chiayi County.
Eastern Hualien was severely damaged by the quake with two bridges broken and three buildings collapsed. About three to four thousand tourists and shopkeepers were trapped on the scenic Chike Mountain by blocked roads.
The strong quake has cut off water and power to parts of Hualien and affected the local rail network. Some sections have yet to be opened to traffic.
The earthquake struck Hualien County at 2:44 p.m. Sunday Beijing Time, according to the China Earthquake Networks Center.
The Chinese mainland expressed condolences to the families of the victims and sympathies for the injured, said Zhu Fenglian, a spokesperson for the State Council Taiwan Affairs Office, on Sunday.