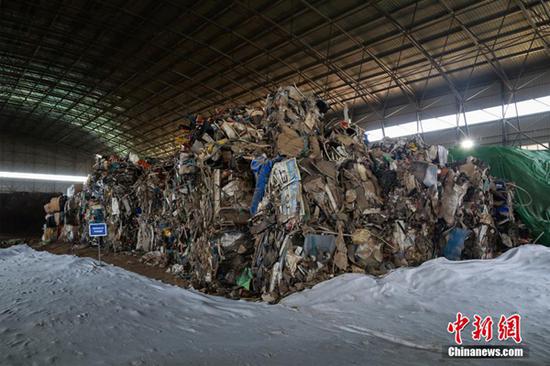 The Tianjin Customs destroys solid waste in Oct. 23, 2018. (File photo/China News Service)
(ECNS)-- China's imports of solid waste continued to slump as the country tightened its ban.
Imports of solid waste totaled 13,478,000 tons in 2019, down 40.4 percent year on year, said Liu Youbin, spokesperson for the Ministry of Ecology and Environment, at a press conference in Beijing on Friday.
Liu said the ministry will strive to achieve zero imports of solid waste by the end of 2020.
As part of the country's anti-pollution efforts, the government decided to phase out and halt such imports by the end of 2019, except for those containing resources that are not substitutable.