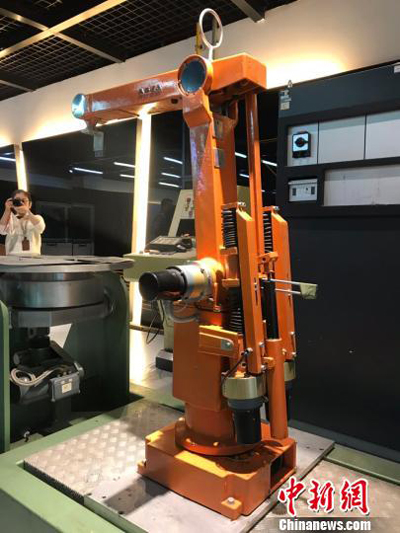 (Photo / China News Service)
(ECNS) -- ABB, a world leading manufacturer of industrial robots and robot systems, said the good business environment and governmental support to combine artificial intelligence and the real economy are among the reasons for its increasing investment in Shanghai.
This Swiss industrial conglomerate has announced that it is investing $150 million to build the world's most advanced, automated and flexible robotics factory in Shanghai. "The factory of the future" is expected to break ground in Kangqiao in June and begin operating by the end of 2020.
The new factory will combine connected digital technologies, state-of-the-art collaborative robotics and cutting-edge artificial intelligence research.
Li Gang, vice president of ABB Robotics in China, said that the application of robots will expand to more fields in future and that it is possible that robots would make robots.
ABB has fostered a complete industry chain in Shanghai and the latest investment will promote its growth, Li said.
Sami Atiya, president of ABB's Robotics and Motion division, said ABB will help customers meet the challenges of mass customization, faster cycles and constant change that have become the new normal.
ABB introduced YuMi, the world's first truly collaborative robot, in 2015. The company said
YuMi heralded a new era where people and robots safely and productively work side-by-side, without barriers, adding flexibility to assembly processes.