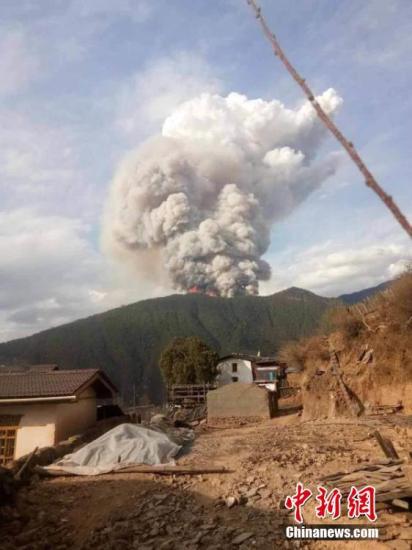 The forest fire scene. (Photo provided by local emergency management office)
(ECNS) - Seven firefighters were forced to jump off a cliff as fire burst from a burning forest in the Liangshan Yi Autonomous Prefecture, Sichuan Province.
Sources from the Ministry of Emergency Management said 27 firefighters and three locals have been confirmed dead after battling the forest fire, which broke out Saturday at a remote spot in the mountains at an altitude of more than 3,800 meters.
A firefighter told the Beijing News that he was with a crew of seven members when a sudden change in wind direction caused the outburst.
"I couldn't find words to describe the fierce blaze."
Firefighters had to jump off a cliff to the other side of a mountain and several people were injured during the escape, he said.
A team sent by the ministry has arrived to coordinate rescue efforts.