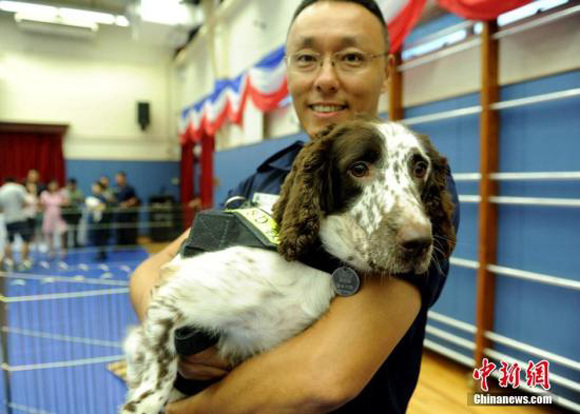 A man holds a service dog. (File photo/China News Service)
(ECNS) -- Service dogs for visually impaired passengers or those with hearing difficulties will be allowed free travel on China Southern Airlines flights, Xinhua reported on Monday.
The airline also promises transport of dog containers and food free of charge.
Service dogs refer to trained dogs that provide assistance to those with hearing and seeing disabilities, but passengers are required to provide medical proof stating they need their canine companion.
Shi Jun, a ground staff member with the northern branch of China Southern Airlines, said a female passenger and her emotional support dog named Bruce were allowed to fly from Shenyang, Liaoning Province, to Shenzhen in Guangdong Province during the Spring Festival holiday.
"We helped the passenger sit in the first row of economy class and Bruce behaved well all through the journey," said Shi.
It was added that to use the service passengers need to go through approval procedures before check-in and boarding. During the flight, the service dog also needs to wear a muzzle and remain leashed.