(ECNS) -- The selection event for the first Golden Panda Award will be held in Chengdu, hometown of the giant panda in southwest China's Sichuan Province from Tuesday to Wednesday.
The award includes four main categories, namely, film, TV dramas, documentary, and animation.
It will include various activities such as the Golden Panda Night, the First Golden Panda International Cultural Forum, and the Golden Panda Awards Ceremony.
Renowned director Zhang Yimou has been appointed as jury president for the Golden Panda Awards. Actor Jackie Chan, recipient of several Emmy Awards Nathan Wang, and other well-known figures will also participate in this cultural feast.
According to the organizers, the event has received a total of 7,024 submissions from 104 countries and regions, with 4,927 entries, accounting for 70 percent of all the projects, produced abroad.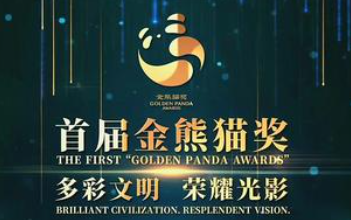 Before the event, the organizers initiated the "Our Panda" Global Graphics and Short Videos Collection and Exhibition, which attracted participation from nearly 30 countries and regions.
People from around the world expressed their love for pandas in various forms, including dubbing and AI painting, direct footage of pandas in zoos, on-site recordings of wild pandas, and panda-themed productions.
The activity has collected over 60,000 wonderful works from panda enthusiasts worldwide and began global broadcasting on Sept. 3.
As a rare species that has inhabited the Earth for at least 8 million years, the giant panda is considered a "national treasure" of China and a shining example of its successful conservation efforts for endangered species.
With its endearing, gentle, and amiable personality, the giant panda has become an ambassador of peace and friendliness, spreading the essence of Chinese culture, which values harmony.
The Golden Panda Awards selection event recognizes the cultural significance of the giant panda, and it serves as a bridge for dialogue and exchange among different cultures, fostering mutual understanding, trust, and respect.
Hosted by the China Federation of Literary and Art Circles and the Sichuan Provincial Government, the Golden Panda Awards will be held every two years and be permanently based in Sichuan.