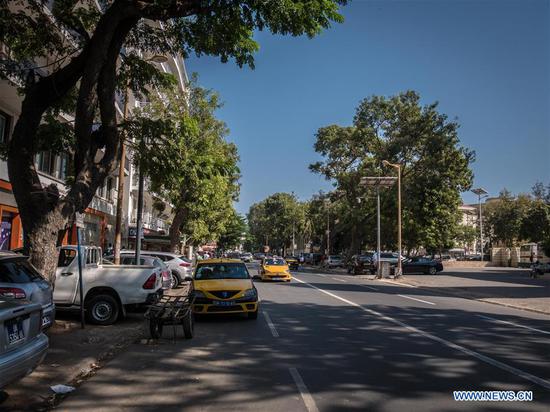 Photo taken on Nov. 29, 2019 shows a main avenue in central Dakar, capital of Senegal. (Photo/Xinhua)
(ECNS) -- China Development Bank (CDB) and French Development Agency (AFD) signed a contract with Senegal to cooperate on sewage treatment in Hann Bay in Dakar, the national capital.
CDB will raise 14.4 million euro(about $14.9 million)for this project.
This is the first time that CDB and AFD have launched a third-party market cooperation through joint financing.
CDB and AFD will jointly raise funds to cooperate on second phase construction of the project, which includes a sewage collection pipe network, booster station, pumping station, drainage channels, and sewage treatment in the Autonomous Port of Dakar.
This project, which aims to improve the living environment of local residents and control infectious diseases caused by sewage, will benefit hundreds of thousands of people.
In addition, it is beneficial for optimizing the water quality of Hann Bay and its ecosystem as well as for attracting more port investment by reducing the discharge of untreated industrial and domestic wastewater into local waters.