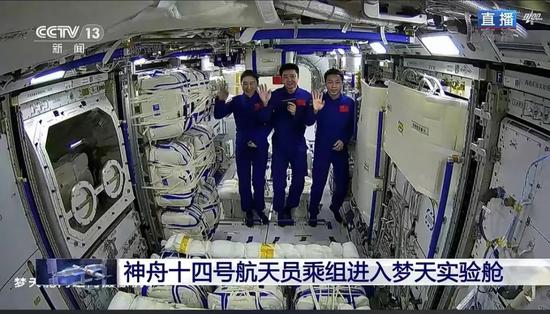 Shenzhou-14 crew enters in Mengtian lab module at 3:12 p.m., Nov. 3, 2022 (Beijing Time). (Screenshot photo)
(ECNS) -- Three taikonauts of the Shenzhou-14 crew entered Mengtian lab module Thursday afternoon Beijing Time.
The Shenzhou-14 crew will receive Tianzhou-5 cargo spacecraft and Shenzhou-15 manned spacecraft. By then, Shenzhou-14 crew will rotate with the Shenzhou-15 crew in orbit for the first time in China's history of manned space mission.