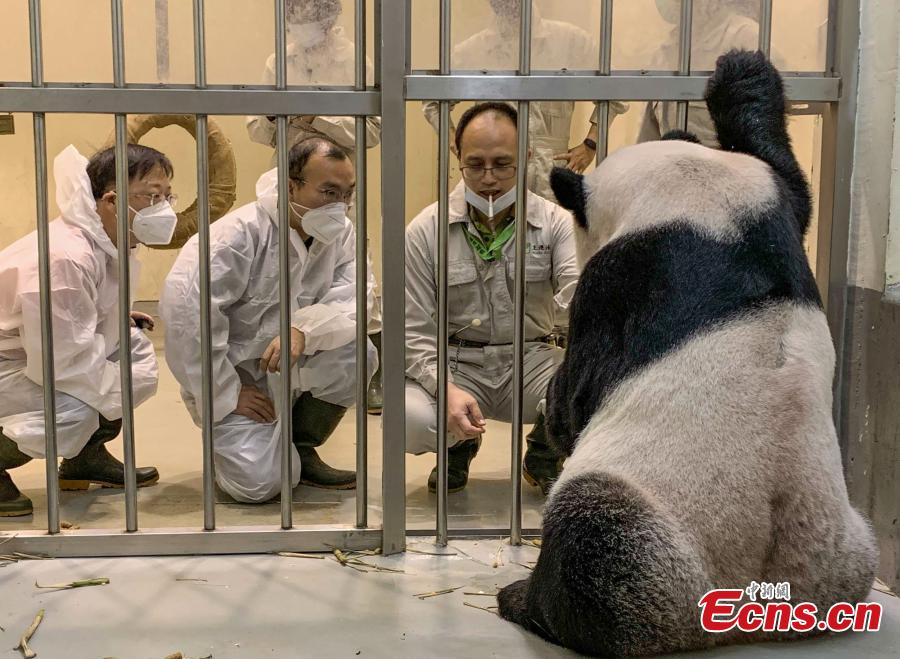 Giant panda experts from the Chinese mainland, Wei Ming (left) and Wu Honglin (center) look at Tuan Tuan at Taipei Zoo in Taipei, southeast China's Taiwan, Nov. 2, 2022. (Photo/VCG)
Experts explain that the giant panda Tuan Tuan was diagnosed with a suspected brain tumor and will receive palliative care to improve his quality of life instead of any invasive surgery for the time being.
Tuan Tuan was sent to Taiwan from the Chinese mainland in late 2008.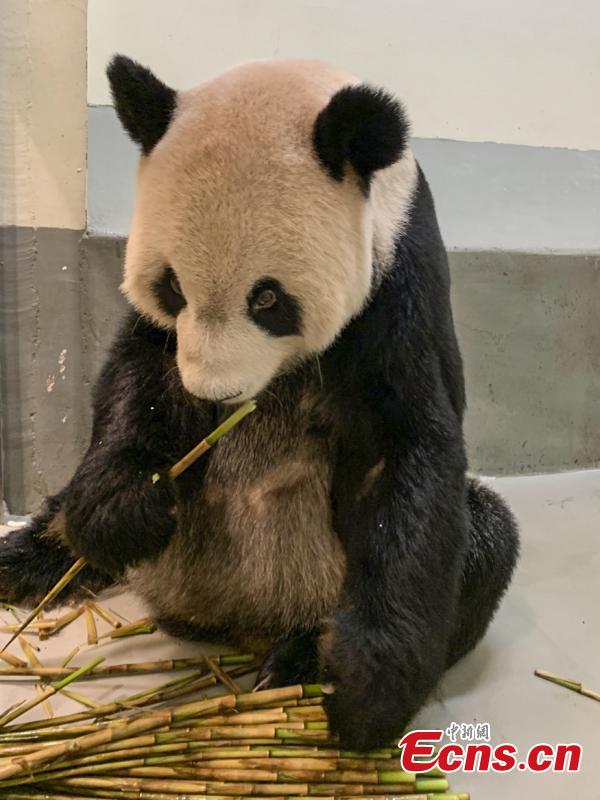 Giant panda Tuan Tuan eats bamboo shoots at Taipei Zoo in Taipei, southeast China's Taiwan, Nov. 2, 2022. (Photo/VCG)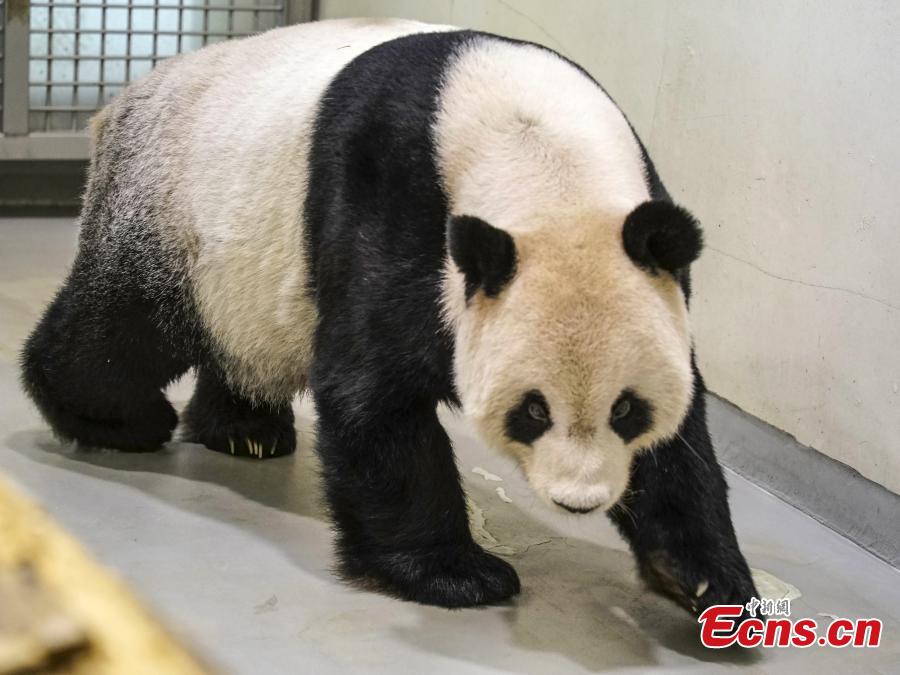 Giant panda Tuan Tuan walks in his enclosure at Taipei Zoo in Taipei, southeast China's Taiwan, Nov. 2, 2022. (Photo/VCG)