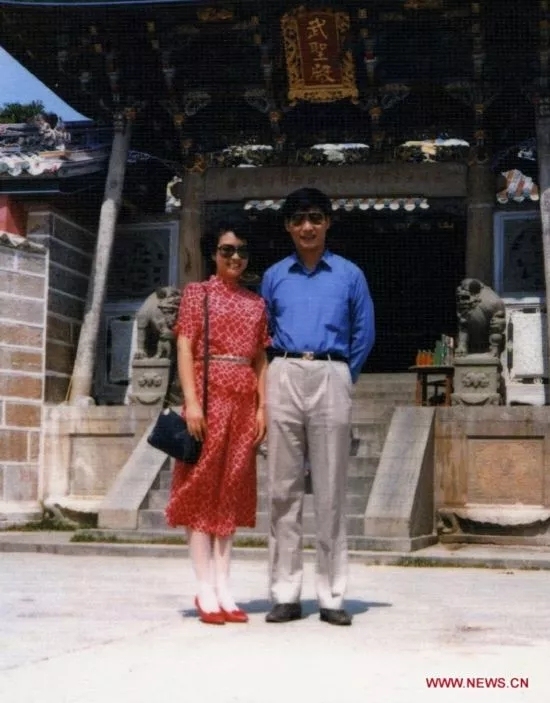 Xi Jinping and Peng Liyuan in 1987 on Dongshan Island, Fujian Province. (File Photo/Xinhua)
Love means being together
Xi Jinping and Peng Liyuan married in September 1987. They didn't hold a big ceremony, just a simple dinner to celebrate with a few colleagues and friends.
May 20, is a newly-invented celebration for Chinese people, because the pronunciation of "5.20" sounds similar to the words for "I love you" in Chinese. In the Internet age, Chinese netizens have taken it as a day to express their love. On this special day, let's take a look at the love story of President Xi Jinping and his wife Peng Liyuan.
Xi Jinping respects his parents and loves his wife and daughter. He and his wife Peng Liyuan are seen by many as a good example of marriage for the Chinese people.
Prev Button
Next Button