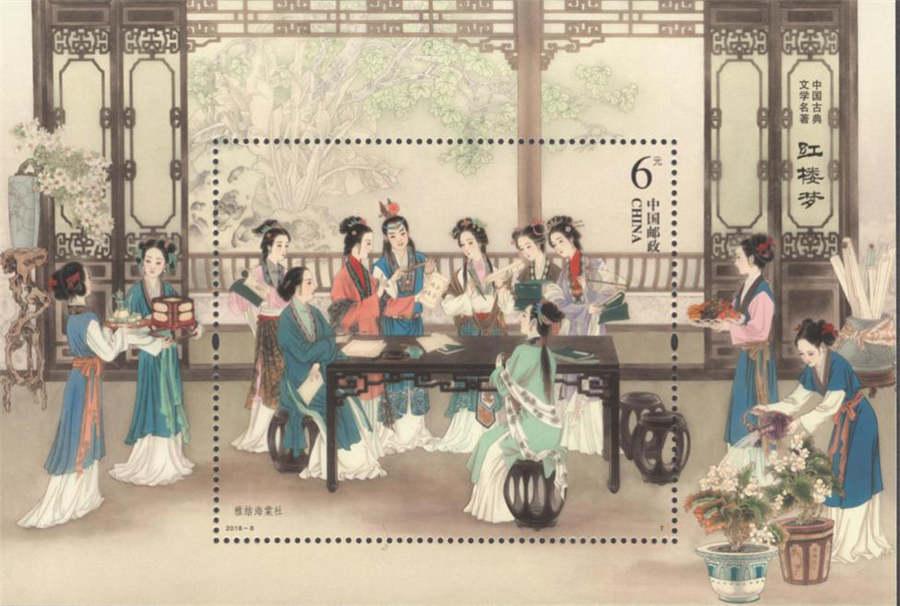 China Post unveiled a new collection of stamps on April 22 inspired by the classic Chinese novel Dream of the Red Chamber, along with a series of merchandise including first day of issue envelopes. (Photo provided to chinadaily.com.cn)
Designed by Xiao Yutian, a Beijing-based artist specializing in the meticulous style of gongbi painting, the collection of five stamps visualizes some of the best-known scenes in the great work, which was composed in the mid-18th century by Cao Xueqin.
Apart from the stamps, related merchandise offers more insight into Xiao's interpretations of the novel using vivid colors and sophisticated delimitations. For example, China Post has published two stamp albums that also include Xiao's drafts and other ink paintings on the novel.
The company also released a collection of book plates in which Li Jiangmin, a master of the traditional art of woodblock printing, recreated five scenes on the stamps, and a silver medal.
Prev Button
Next Button