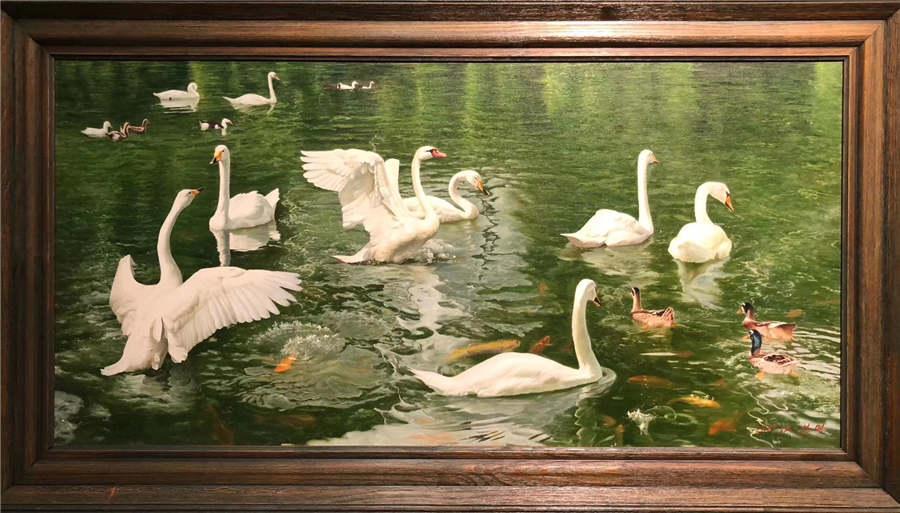 Recently, an exhibition of paintings from the DPRK was held in Harbin, capital of Heilongjiang Province. (Photo by Zhang Dandan/for chinadaily.com.cn)
This exhibition displayed more than 100 works of different styles from about 20 top artists in the county.
Different from the paintings of other countries, the DPRK works show realistic styles, unique emotional interpretation and strong feelings of national pride.
Prev Button
Next Button