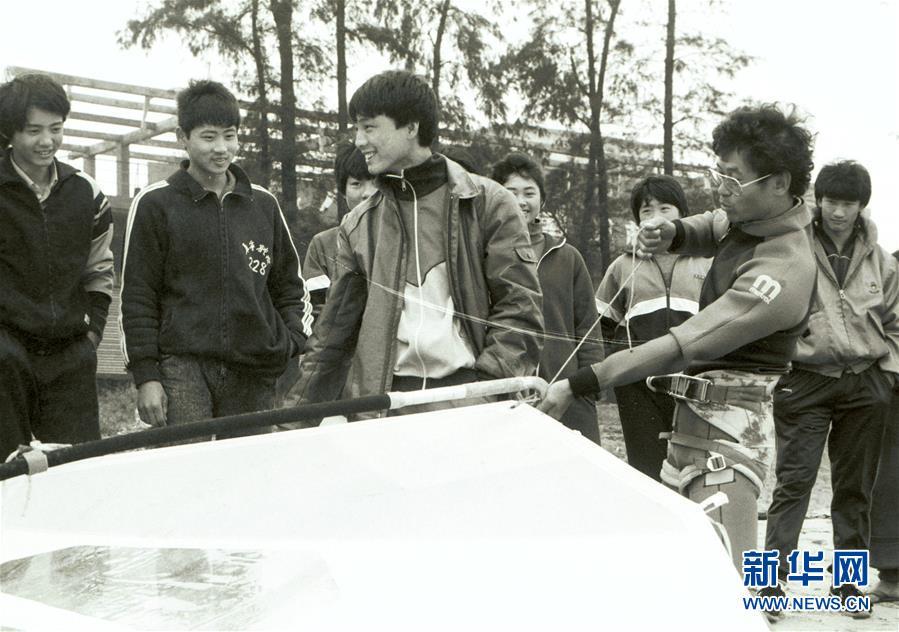 Windsurfers from Taiwan interact with local people in Haikou of South China's Hainan Province, photo taken on Jan. 16, 1989. (Photo/Xinhua)
Hainan Province, surrounded by sea, is ideal for maritime sports. But at the beginning of 1988, when the province was established, maritime sports were not popular in the coastal city.
Over the past 30 years, maritime sports have developed rapidly in Hainan, ranging from the traditional sailing and windsurfing to the emerging new sports such as kite surfing and diving.
As the reform and opening up policy deepens and the province turns into an international tourism island, Hainan's maritime sports are following international trend.
A series of international maritime sports events have attracted many sports tourists. Sports tourism demonstration zone and water sports paradise, the two phrases are becoming the new visiting cards of Hainan.
Prev Button
Next Button