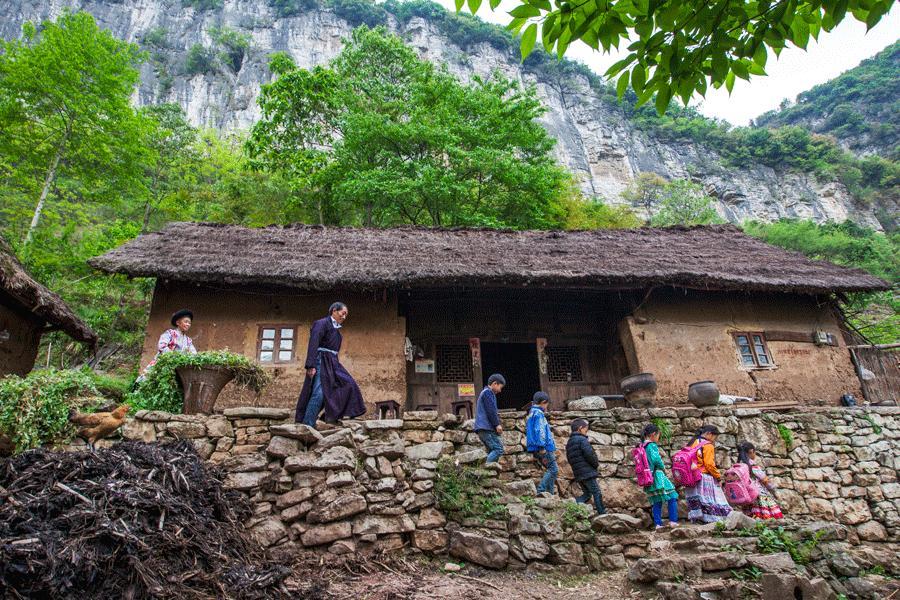 Yang Shaoshu guides the students on their way to school in Qianxi county, Bijie city, Southwest China's Guizhou Province. (Photo provided to chinadaily.com.cn)
Born in 1961, Yang Shaoshi set up a literacy class at his home in Wafang village, Jinlan town, Qianxi county, Bijie city in the autumn of 1977, when he was 17 years old. The reason he did so was because seven children in his village could not go to school because a cliff blocked their way.
"When Yang began teaching the seven children, the other villagers all came to Yang's home and listened to his lessons. After the yearly autumn harvest, the seven students' parents paid teacher Yang with 50 kilograms of corn as his salary," said 66-year-old Li Zhiying.
Prev Button
Next Button