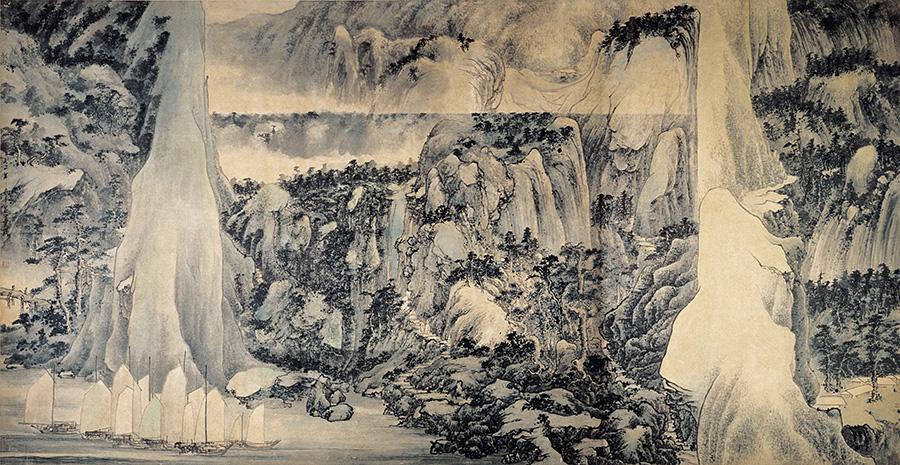 Landscape (1971) (Photo by Jiang Dong/China Daily)
Guangdong-born artist Liu Shou-kwan (1919-75) was in the forefront of the modernization of Chinese ink art in Hong Kong, where he had lived and worked.
An ongoing exhibition titled In Search of Zen at the National Art Museum of China in Beijing looks at how Liu experimented with ink so that the traditional art form could find a place in the 1960s' Hong Kong.
The exhibition runs through April 14.
His paintings translate ink art into a modern context in which Chinese paintings have a dialog with global trends, and are merged with the distinctive cultural climate of Hong Kong.
The works on display are on loan from the Liu family and the Art Museum of the Chinese university of Hong Kong.
Prev Button
Next Button