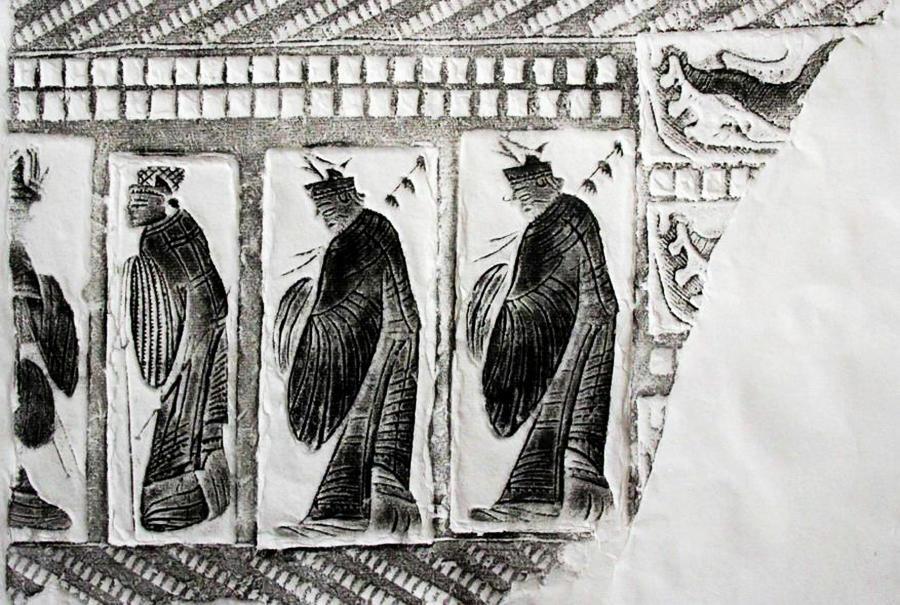 The rubbing of a brick portrait at the China Qingdao Han Portrait Brick Museum depicts a group of diplomatic envoys in the Han Dynasty. (Photo/Chinaculture.org)
For most people interested in the Han Dynasty (206 BC-220 AD), an era known in Chinese history for its prosperity and inclusiveness, historical records and literary works offer insights.
Now, the Chinese Han Painting Exhibition at the Beijing Shanshui Art Museum can satiate their curiosity. The artwork is on display through April 12.
The exhibition, co-organized by the museum and the Chinese Han Painting Society, comprises 587 pieces of Han painting rubbings provided by the country's 29 museums and institutions.
Prev Button
Next Button