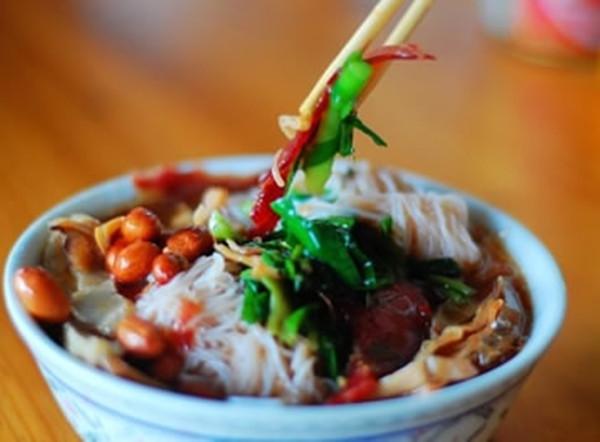 A bowl of rice noodles (Photo/Hainan Tourism Commission)
Did you know that Hainanese chicken rice is actually not a local dish from China's island province of Hainan? Enjoyed by people in Southeast Asia and around the world, the beloved gourmet food is adopted from Wenchang chicken, one of the various delicacies available in the province. A tropical paradise and a treasury of natural resources, Hainan is heaven for gastronomers.
Hainan locals like to start their day with a bowl of rice noodles. Simmered with pork or beef bones, the long, thin noodles are often mixed with sour, spicy sauces and sprinkled with rich toppings like fried peanuts, green onions, coriander and dried seafood. To give it a little extra zing, locals sometimes add locally produced yellow lantern pepper sauce into the soup.
Prev Button
Next Button