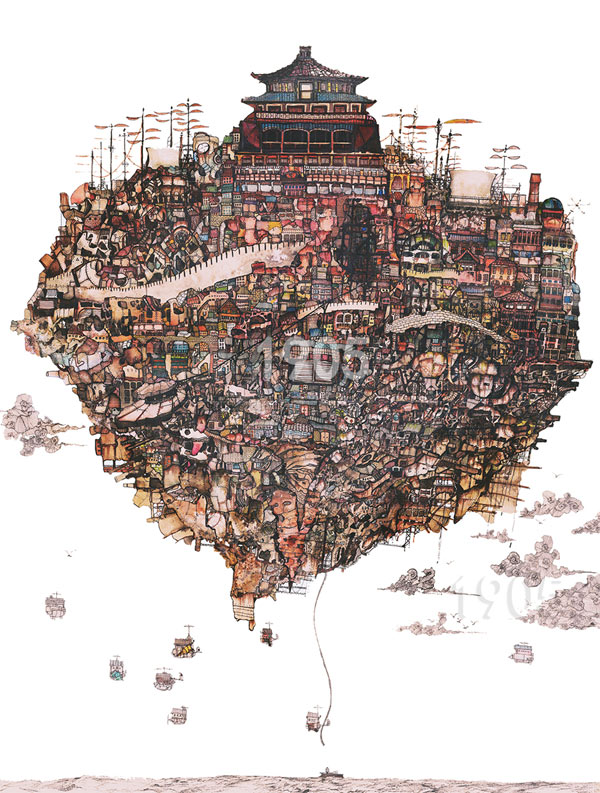 Luo Kaipeng's painting titled City of Temple of Heaven is on display in Shenyang city, Northeast China's Liaoning province. (Photo provided by 1905 Re-Creative Space for chinadaily.com.cn)
Luo Kaipeng, a 24-year-old man, is holding Lockon's City Art Exhibition, which showcases his unique castle paintings, in Shenyang, Northeast China's Liaoning Province.
He was born in Shenyang and this art exhibition is also titled Lockon's City, named after his English name, Lockon.
Influenced by Hayao Miyazaki, a Japanese film director, Lockon paints a warship floating in the sky to express his respect for Shenyang's history, industry, art and civilization.
The exhibition, which started March 3, lasts through April 1.
Prev Button
Next Button