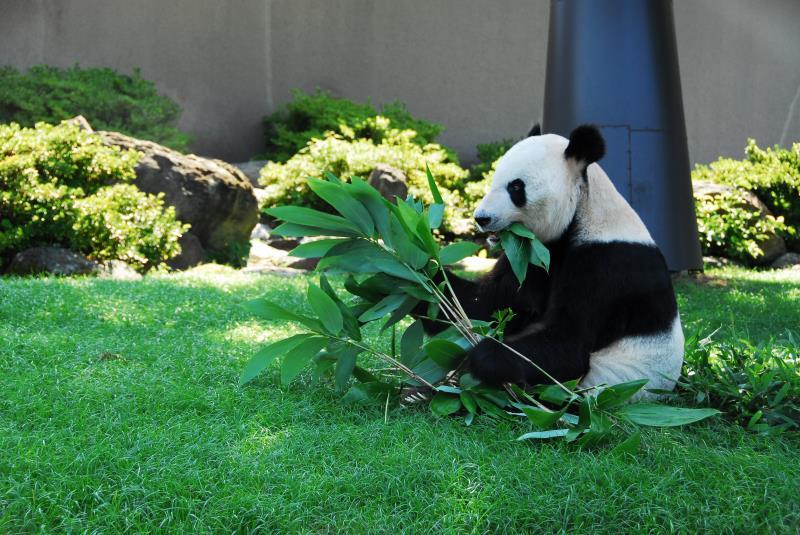 Eimei eats leaves at Adventure World in Shirahama, Wakayama, Japan. (Photo provided to chinadaily.com.cn)
Eimei, a 26-year-old male panda from the Chengdu Research Base of Giant Panda Breeding in Sichuan Province, has won a top animal award in Japan.
The Japan Society for the Prevention of Cruelty to Animals, which is the largest organization for animal conservation in Japan, started the Japan Animal Awards project in December.
After two months of review, it recently awarded the top prize to Eimei, said Zhang Zhihe, chief of the Chengdu panda base.
The reasons for awarding the top prize to Eimei are that it is the first Chinese panda to be involved in an international breeding project overseas and that it has contributed positively to the protection of the panda population, Zhang said.
The awarding ceremony will be held in Tokyo on March 15, he said.
In 1994, his base started a joint panda breeding program with the Adventure World in Shirahama, Wakayama, Japan by sending Eimei there.
"Eimei has 14 children which were born in the Adventure World. Eleven have returned to China," said Zhu Yiping, an information officer in the Chengdu base.
Prev Button
Next Button